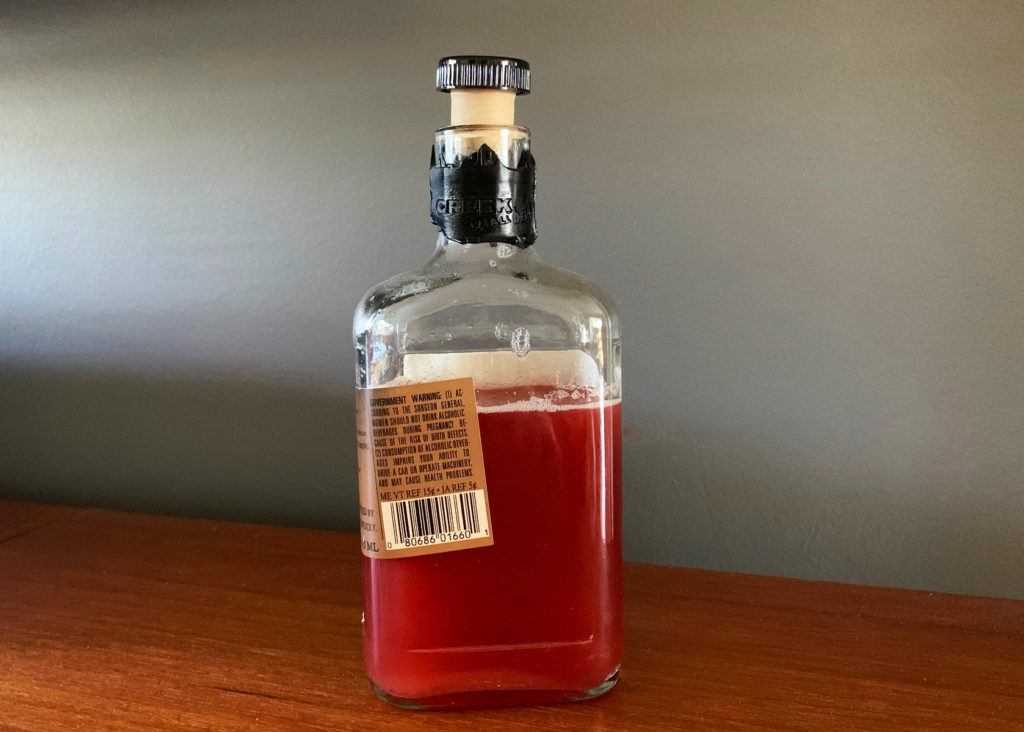 I LOVE this time of year. I love that my garlic is already a foot tall. I love that my herbs are sprouting new stalks. I love that the blueberry bushes are full of flowers. And I love that my rhubarb practically yells at my from the back yard, "PICK ME! PICK ME!"
And I have! I'm on my fourth picking of the rhubarb and there is still a bounty! I'm running out of new ideas of what to do with it but today's idea was one of the best. I made a rhubarb shrub!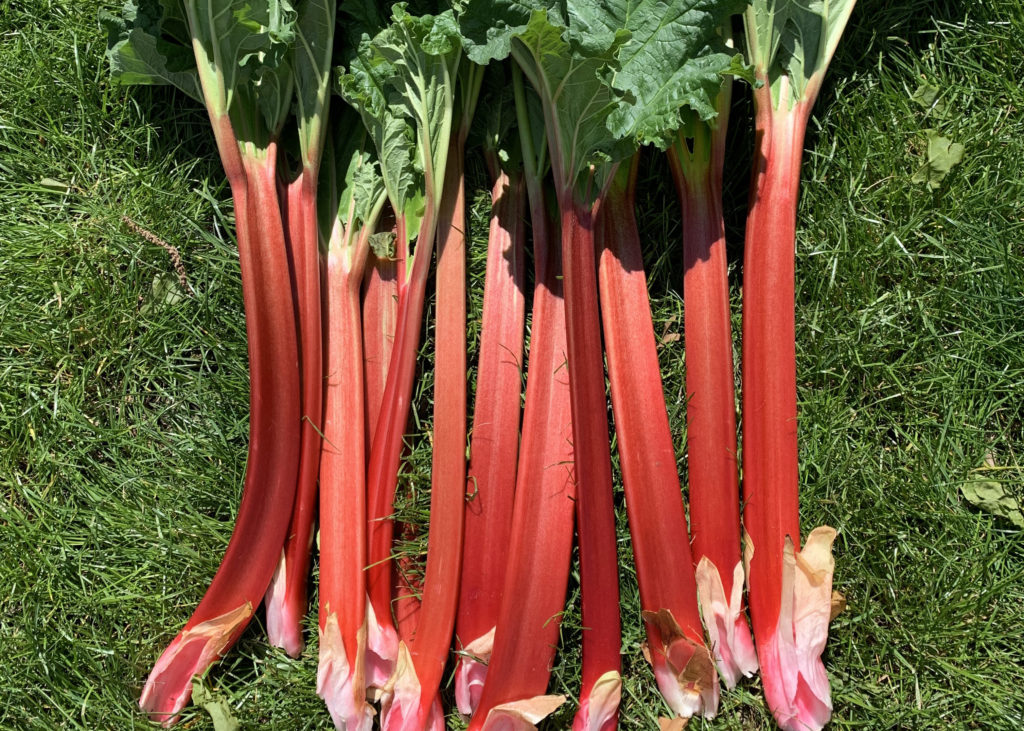 If you've been anywhere near a cocktail bar in the last couple years, I'm sure you've heard of it. Shrubs are basically fruit, sugar, and vinegar. A sort of simple syrup on steroids. And they're delicious. You can use them in cocktails (this rhubarb one is amazing with gin) or simply stir a tablespoon or two into a glass of sparkling water and add a sprig of mint for a refreshing sipper on a sunny afternoon. You can even whisk a couple tablespoons with some olive oil and voila, instant salad dressing! The spent fruit doesn't have to go to waste either. Add it to any loaf or muffin recipe (I use it to replace half the oil)… yummy!
The combination below is an attempt to use my delicious rhubarb before it disappears but most fruits will work. Try using blueberries and red wine vinegar, or peaches with white wine vinegar and thyme, or strawberries with apple cider vinegar and black peppercorns. Your only limit is your imagination.
For me, this is the ideal blend of sweet and sour (I'm not fond of overly sweet). You should adjust it to your liking. Taste the mixture while it's still hot and add more vinegar or sugar if you wish. This makes one generous cup. Feel free to double or triple the recipe, you won't regret it.

1 pound of rhubarb, sliced about 1 cm thick
4-6 slices of ginger
1/4 cup apple cider vinegar
1/2 cup white sugar
1/4 cup water
1 tsp balsamic vinegar
pinch of red pepper flakes
Combine all the ingredients in a medium saucepan over high heat and bring to a boil. Turn heat down and simmer, stirring occasionally, until the rhubarb has broken down, about 10 minutes. Pour into a fine strainer over a bowl and let sit for about 1/2 hour, stirring occasionally, until all the liquid has been released. Bottle the shrub (I used an old mini whiskey bottle) and store in the fridge indefinitely.