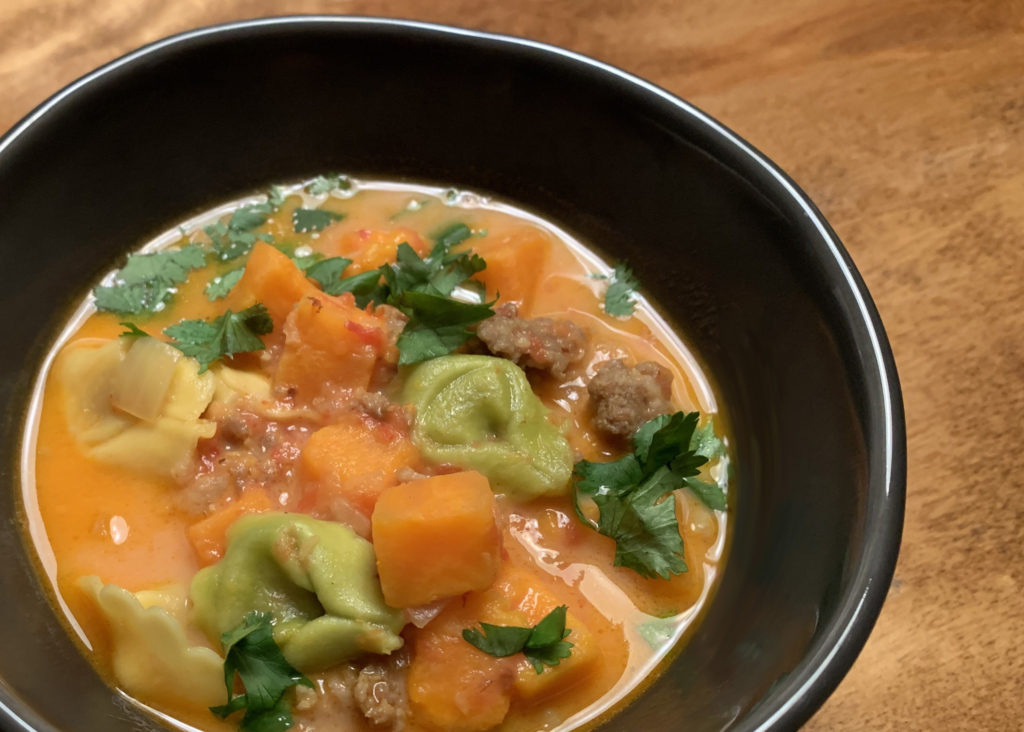 This is such a mash-up that I didn't even know what to call it. It really came together using a couple tail-end ingredients from the fridge (half a huge sweet potato and part of a leftover package of tortellini), adding a couple sausages to give it some body, and finally rounding out the flavours with some Asian ingredients I was craving (ginger, coconut milk).

I start this in a non-stick pan and scraped it into a pot before adding in the liquids. The first time I tested this I tried to do it all in a regular pot but because I didn't want to add too much extra oil the sausage stuck to the bottom and I had to deglaze before the onions got a chance to start to caramelize. You can do it either way but for me, washing the extra non-stick pan is not a big deal.

One thing I like about this soup is that I can make it right up to the point that the sweet potatoes are almost tender, and then remove it from the heat and let sit for an hour or so until Husband walks through the door. From there it's simply 10 minutes to reheat and cook the tortellini before stirring in the coconut milk.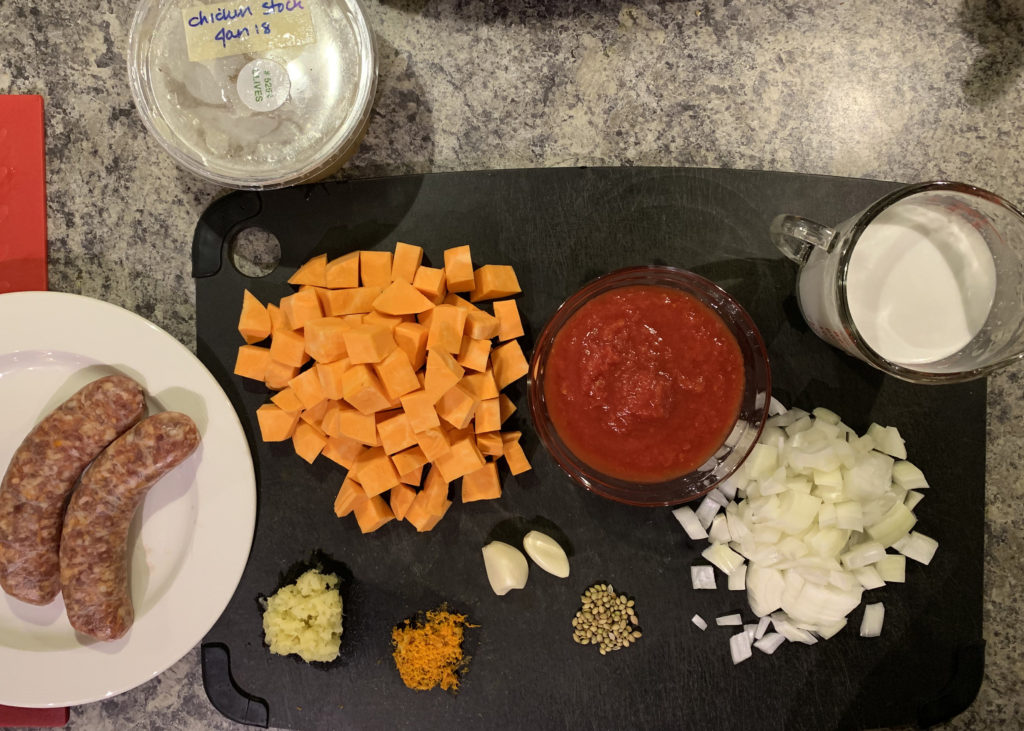 2 mild Italian sausages, meat removed from casing
1/2 onion, diced
2 garlic cloves, minced
1 TBS fresh grated ginger
1 tsp turmeric powder or 2 tsp fresh grated turmeric
1 tsp coriander seed, ground
2 cups chicken stock
1 cup crushed canned tomato
1 sweet potato, 1/2 inch dice (my sweet potato was huge so I used half, about 2 cups)
pinch of red pepper flakes
salt and pepper to taste
large handful fresh tortellini (about 1/2-1/3rd package, or 6 ounces)
1 cup coconut milk
chopped fresh cilantro for garnish (optional)

Heat a glug of oil in a good sized pot or non-stick pan over medium-high heat. Add sausage meat and onions to fry, breaking up sausage meat with your spatula until it is starting to brown and the onions are translucent, about 5 minutes. Add minced garlic, ginger, turmeric, and coriander and fry for one more minute. If using a non-stick pan for the frying part, you can now scrape this into a pot before the next step.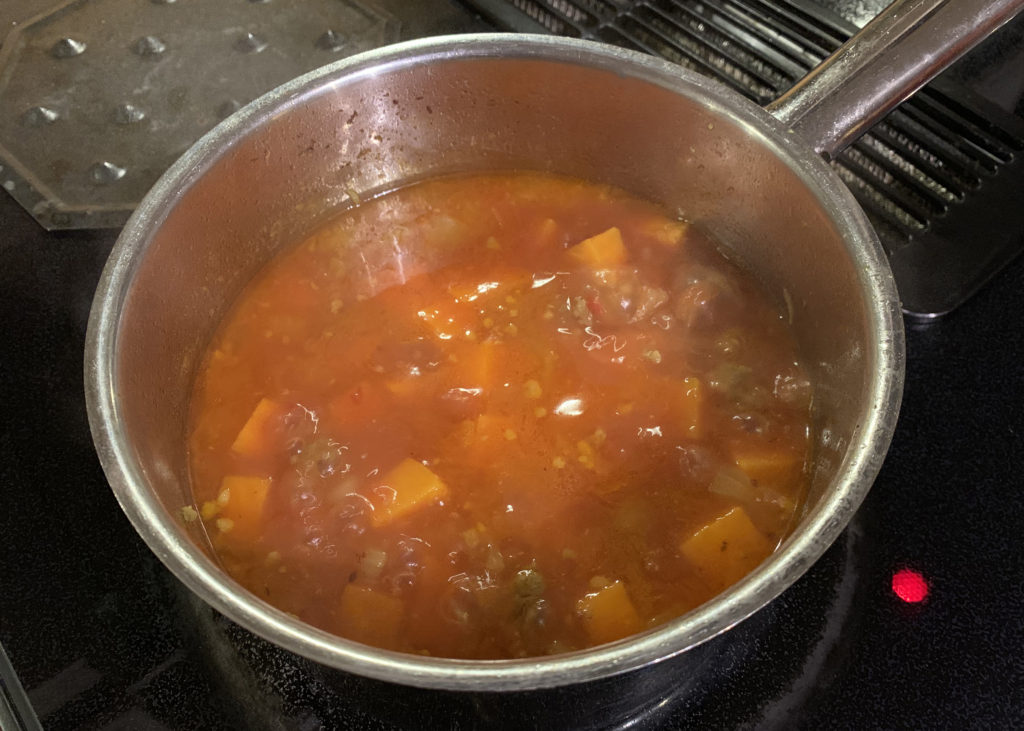 Add chicken stock, crushed tomato, and sweet potato. Season with salt, pepper, and a pinch of red pepper flakes. Bring to simmer and let cook for about 10 minutes, until potatoes are almost tender. Add fresh tortellini and let simmer an additional 5 minutes until tortellini is cooked through. Stir in coconut milk. Taste and re-season to your liking.