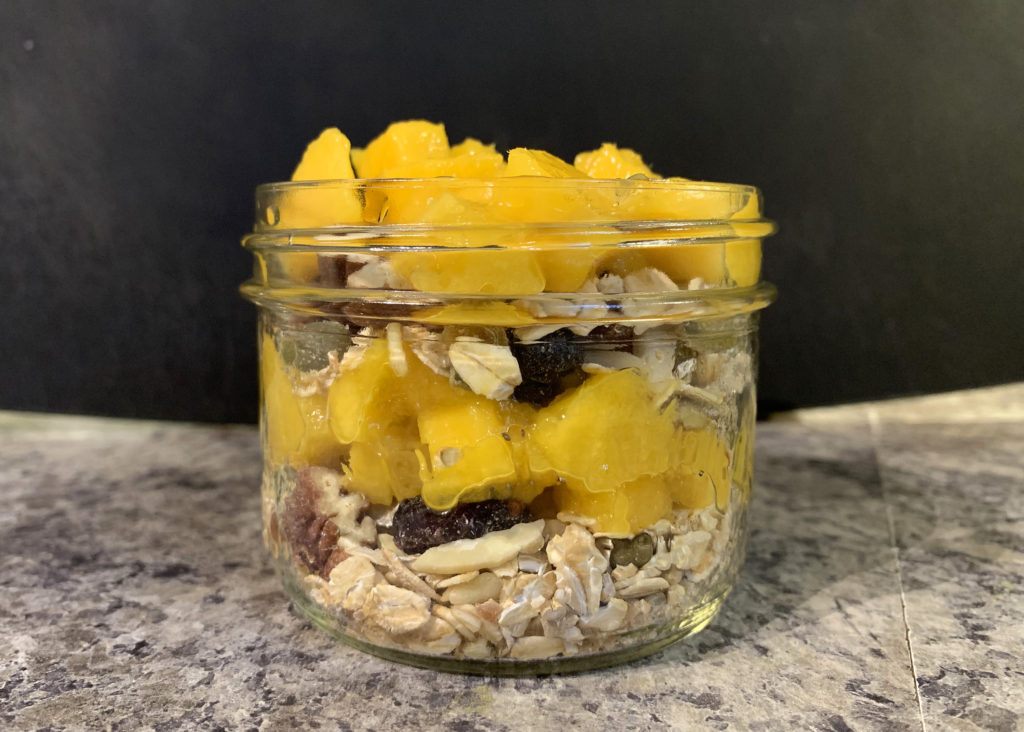 When I want an easy, healthy breakfast or snack, this muesli is my go-to. It is infinitely adaptable. My basic formula is 2 1/2 cups of grains (I like a combination of rolled oats and whole grains) and 1 1/2 cups of nuts and fruit. Mix together and store in an air tight jar. I keep the jar on my kitchen counter with a 1/4 cup scoop. One scoop in the bottom of an 8 ounce wide-mouth mason jar, a layer of fresh or frozen fruit, another scoop of muesli, top with another layer of fruit, pour over some sort of milk (I use almond milk), and let sit for about an hour (or overnight in the fridge for a quick breakfast the next morning) for the grains to absorb the liquid.

I use roasted, salted nuts because I love the salty/sweet thing but you can use raw or roasted with no salt. In the version pictured I used a combo of slivered almonds, pumpkin seeds, and chopped pecans for the nuts and dried blueberries, cranberries, and raisins for the fruit. I also love sunflower seeds and chopped walnuts for nuts and dried apricots, cherries, apple, (and sometimes a bit of candied ginger for a treat) for fruit. For the fresh fruit layer I usually use my home-grown frozen raspberries or blackberries but today I had a mango that needed to be used!
1 1/2 cups rolled oats (NOT quick cooking or instant)
1 cup whole grain cereal
3/4 cup mixed nuts
3/4 cups mixed dried fruit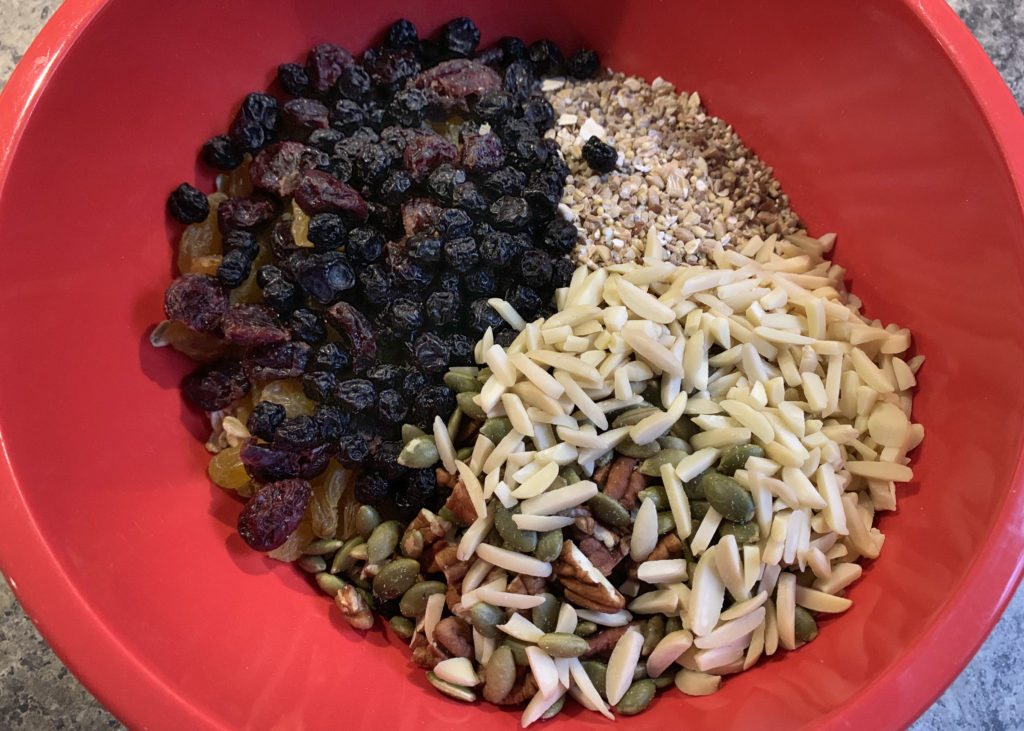 Combine the rolled oats and mixed grains in a bowl. Roughly chop nuts or dried fruit if the pieces are large. Toss with oats and store in a air-tight container.