I have always loved breakfast for dinner so the other day when I was searching for a way to use up a head of cauliflower and ran across an Ottolenghi recipe for cauliflower cake (sort of an omelet/frittata with flour), it was a no-brainer to use that as a springboard recipe. There are a number of different versions on the internet and after reading some of the reviews (most complaints were about it being a bit bland) I decided to amp up the flavour by roasting the cauliflower with smoked paprika instead of simply boiling, and subbing in a bunch of parsley and cilantro for the basil as a nod to the "kuku" which is sort of the Persian version of an omelet with a ton of herbs. I also replaced part of the onion with leek because, fall garden cleanup. It's a bit of a mess of different dishes but the end result is a somewhat dense, delicious… ermmmm… "thing" which fed us two nights in a row alongside a salad.
1 medium cauliflower (1 1/2 – 2 pounds)
glug olive oil
1 tsp smoked paprika
salt and pepper to taste
2 cups sliced leeks (white and light green part only) OR 1 large onion, peeled and diced, or a mix of both
4 TBS olive oil
1 tsp finely chopped rosemary or Herb de Provence mix
1 clove garlic, finely chopped
6 large eggs
1 cup flour (125 grams)
1 1/2 tsp baking powder
1/2 tsp ground turmeric
salt and pepper
1 cup grated pecorino cheese (or other hard strong cheese, such as parmesan or gruyere)
handful chopped parsley leaves
handful chopped cilantro leaves
Butter, for greasing pan
1 TBS kalonji or nigella seeds (or substitute white or black sesame or poppy seeds, or a mix of any of those)
1 shallot, peeled and thinly sliced (or reserve a couple slices from your onion above) for decorating the top
Preheat oven to 400F. Break cauliflower into smallish florets. Drizzle with a generous glug of olive oil and sprinkle with paprika, salt and pepper. Spread onto lightly oiled baking sheet and roast for 20 minutes, tossing a couple times during cooking. Remove from oven and let cool.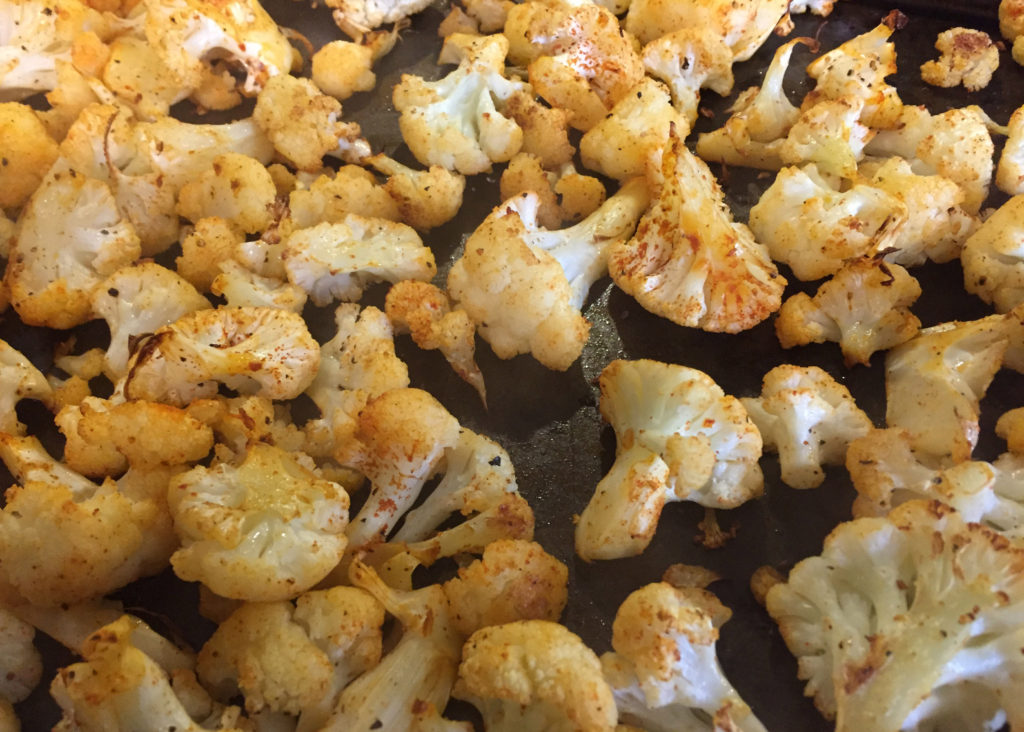 Heat 4 TBS olive oil in a frying pan over medium heat and fry onion and rosemary until very soft, about 8 minutes (it may seem like a lot of oil but this is also the oil you are adding to your cake, we are just nicely flavouring along the way!). Add chopped garlic and fry 1 minute more. Remove from heat and let cool.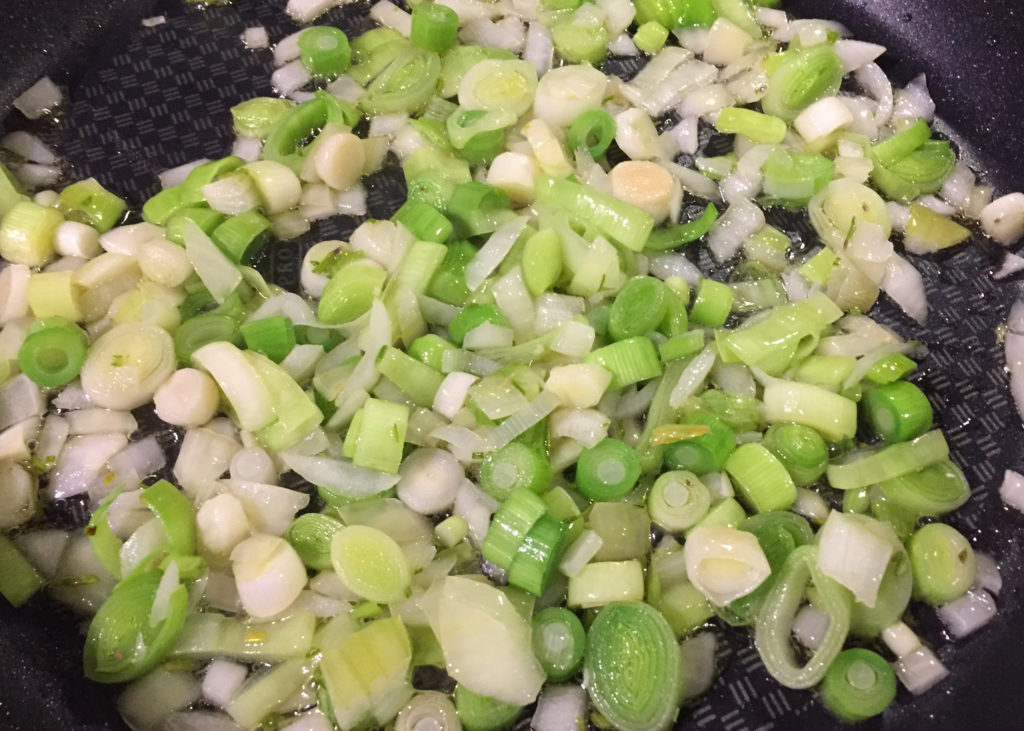 Crack eggs into a bowl along with 1/4 cup of milk and whisk well. In a another large bowl blend the flour, baking powder, turmeric, 1 teaspoon salt, and plenty of pepper. Add egg mixture and whisk until fully incorporated and mostly smooth (don't overmix or your cake will be tough). Stir in onion filling, herbs and cheese until well blended. Gently fold in the cauliflower, trying not to break up the florets.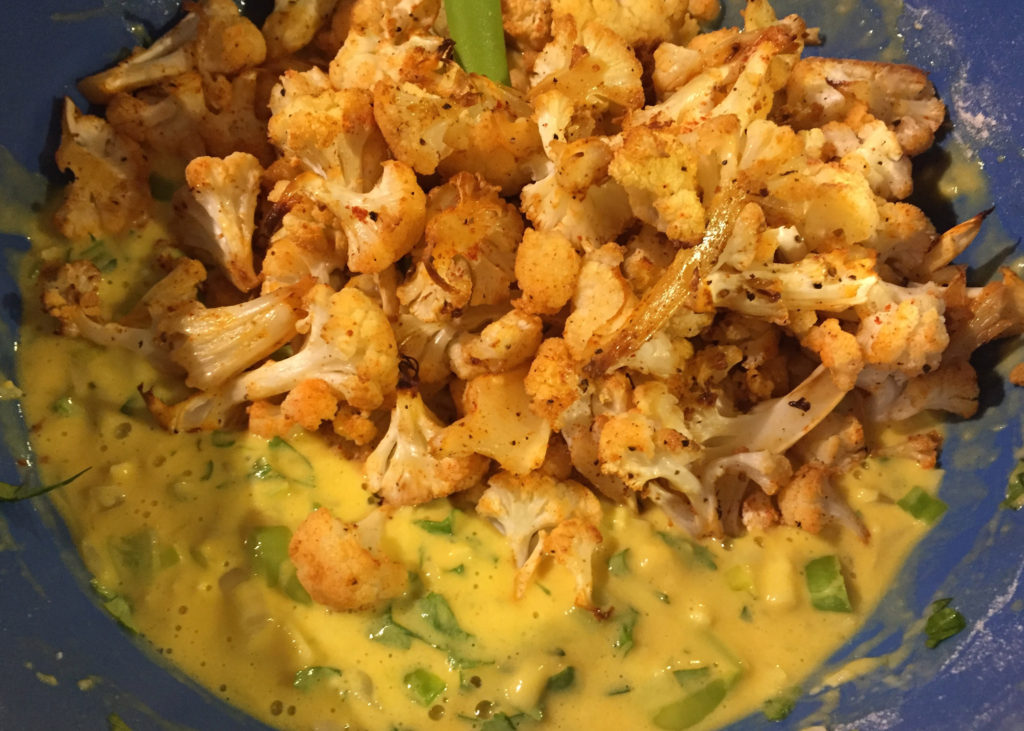 If you are not using a non-stick pan, line the bottom of an angel food cake pan or 7-8 inch springform pan with parchment paper. Butter the sides generously and toss the kalonji seeds (or whatever you are using) in the pan so they stick to the sides. Gently spoon or pour in cauliflower batter and scatter shallot or onion slices on top. Bake in the centre of the 400F oven until the top is golden and the centre of the cake is set. This should take about 30 minutes if you are using an angel food cake pan or 40 minute for a springform pan.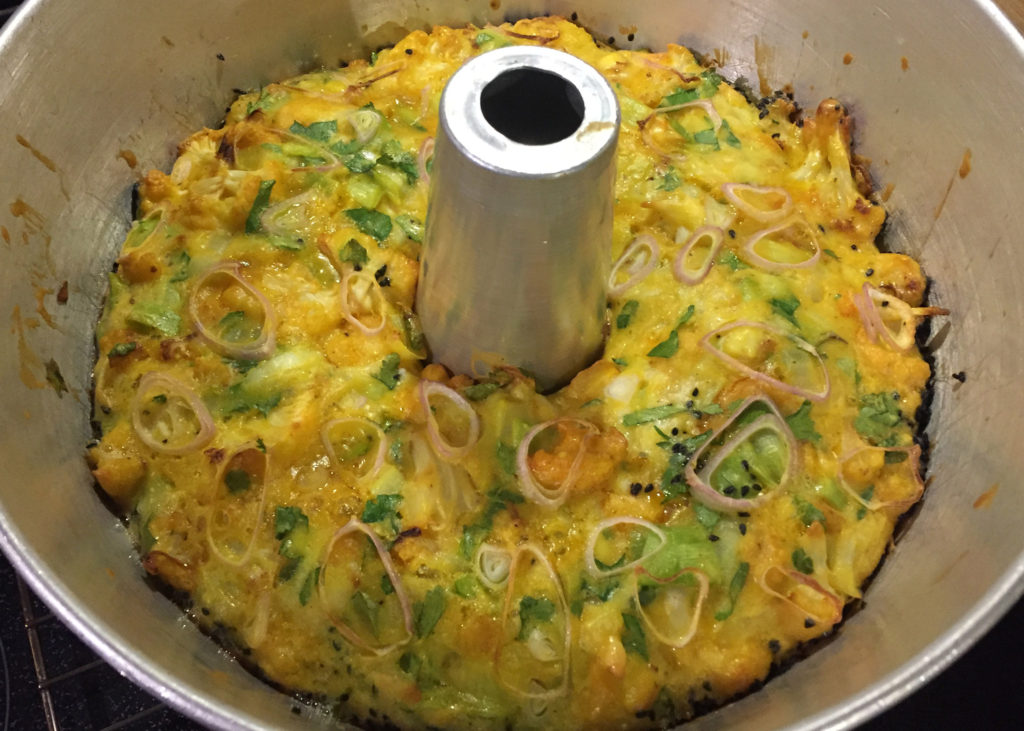 Let cool to warm or room temperature. Run a knife along the sides of the pan to remove. We ate this alongside a cucumber and tomato salad tossed with a simple vinaigrette.