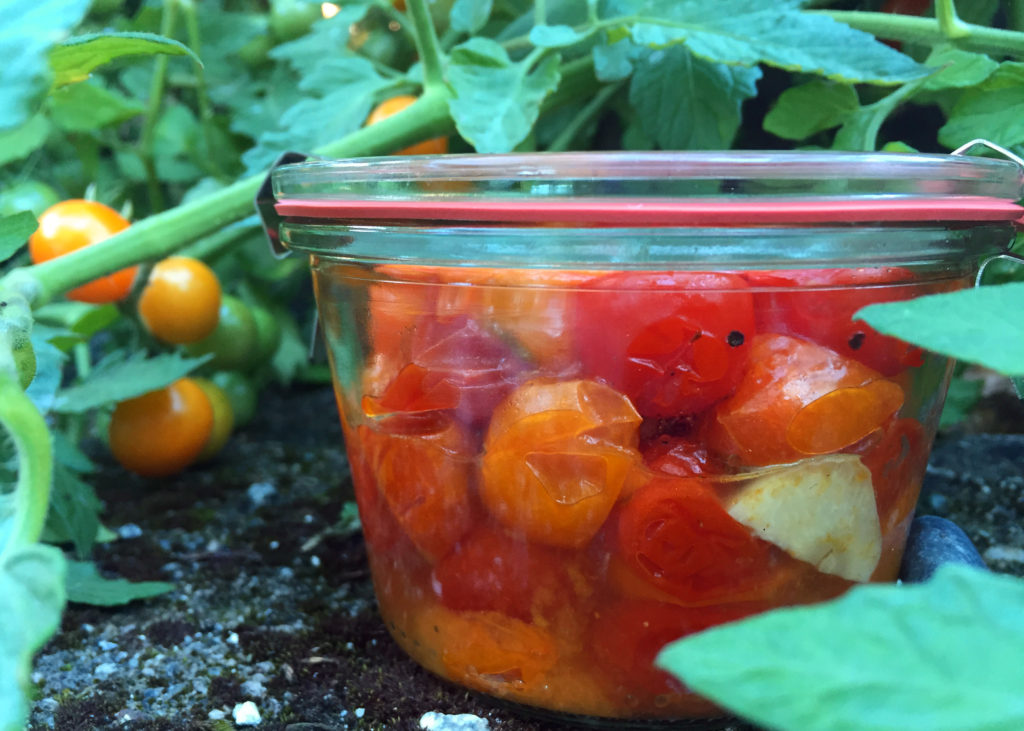 Winter is coming.
Sigh.
I am trying desperately to hang on to the last days of summer and preserve some of its goodness to take with me into the dreary cool days ahead. My garden is bursting with at least 5 different varieties of beautiful little tomatoes that are as sweet as candy! Sungold, Sun Sugar, Black Cherry, Sweet Baby Girls, and Indigo Rose… those are the ones I planted this year. Then there are the ones I can't identify from last year. While we were away the tomatoes ripened, fell and rotted into the garden and magically I had about 376 (not exaggerating) "volunteers" pop up this spring. I pulled about 370 and let the remaining ones live just to see how they would do. Guess what? They did just as well as the ones I had babied from seed under grow lights since March. (I'm tempted to use this method to grow ALL of my tomatoes next year.)
Anyway, we have been eating bowlfuls of these bursts of sunshine every single night but we can't keep up. I first tried this method of preserving tomatoes about 3 years ago and now wouldn't do anything else. A slow roast in the oven melts those puppies into a glorious mess of sweetness and softens and mellows the garlic… mmmmmm, sorry, drooling all over my keyboard here.
While roasting, your house smells incredible! And straight out of the oven they are amazing simply scooped over grilled bread. You won't be able to stop yourself from picking until there are almost none left. If there are any survivors, I freeze them in one cup portions and use throughout the winter in soups and stews, to toss with pasta, and mashed with a fork for pizza sauce.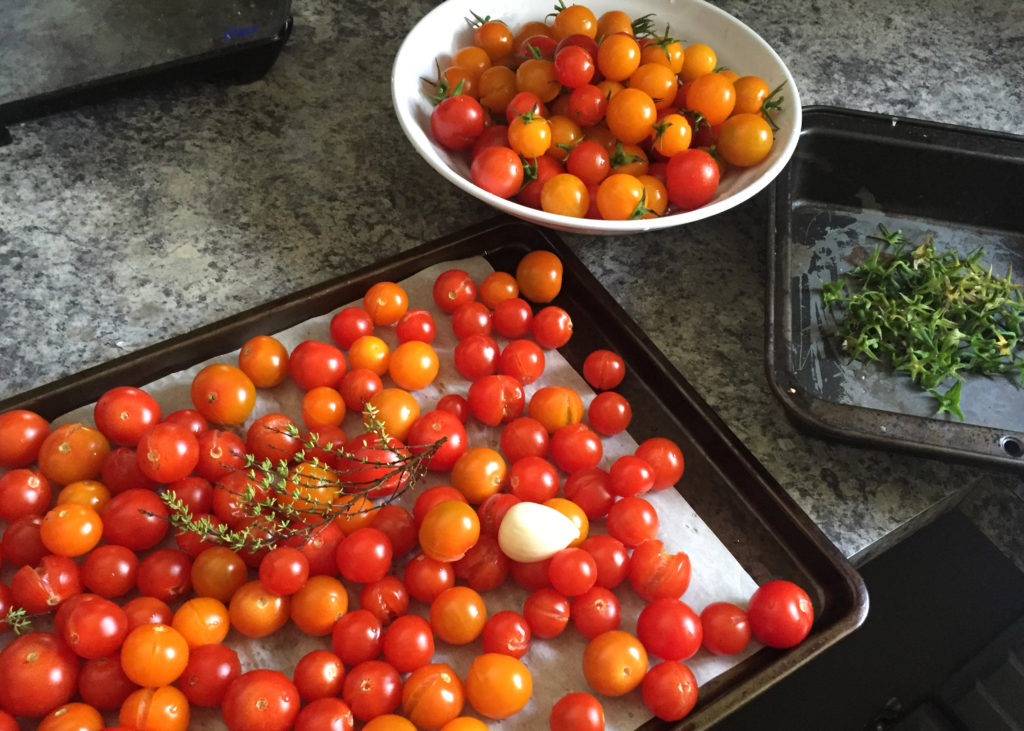 Small tomatoes, as many as you have (I use about 3-4 pints per baking sheet and do 2 sheets at a time)
1 clove of garlic for every pint of tomatoes, sliced
several sprigs of fresh thyme
olive oil (a tablespoon or so per baking sheet)
salt and pepper
pinch of red pepper flakes (optional)
Preheat oven to 275F.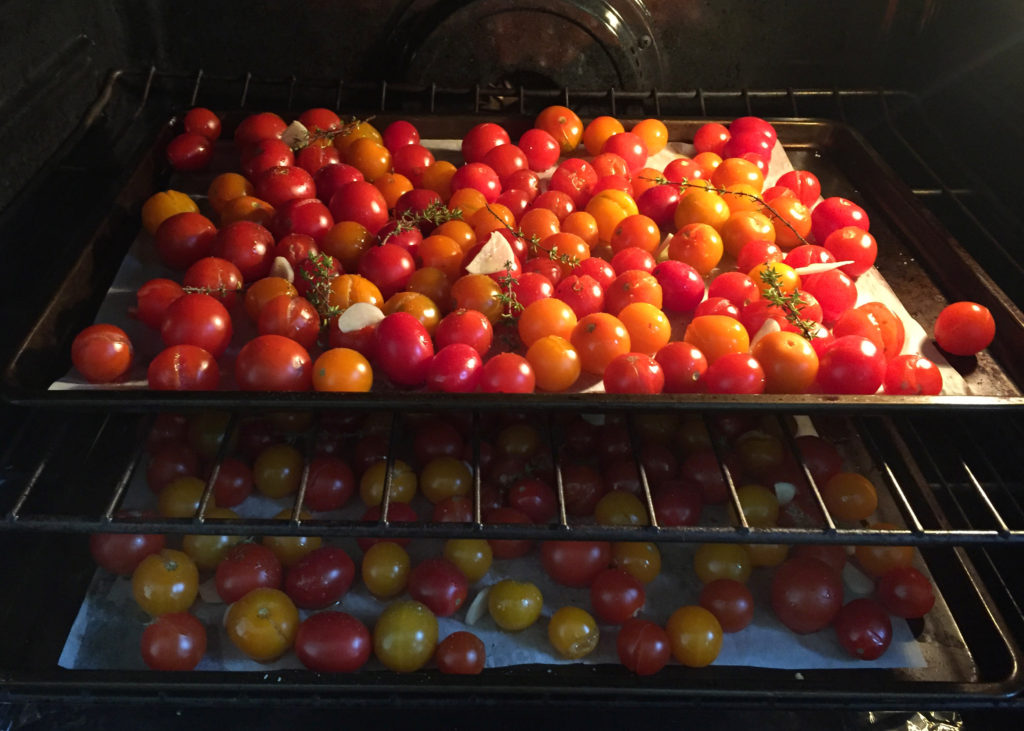 Wash and stem tomatoes. Spread on rimmed baking sheet lined with parchment. Scatter garlic and and thyme sprigs over tomatoes. Drizzle with olive oil and season with salt and pepper. Place in oven and cook until tomatoes are soft and starting to break down. This took about one hour for me. Remove from oven and let the tomatoes cool on the pan. The skin will easily slide off the tomatoes at this point if it bugs you, but I don't worry about it. Pick out the twigs of thyme and scoop into freezer-safe containers. Will keep a few days in the fridge.