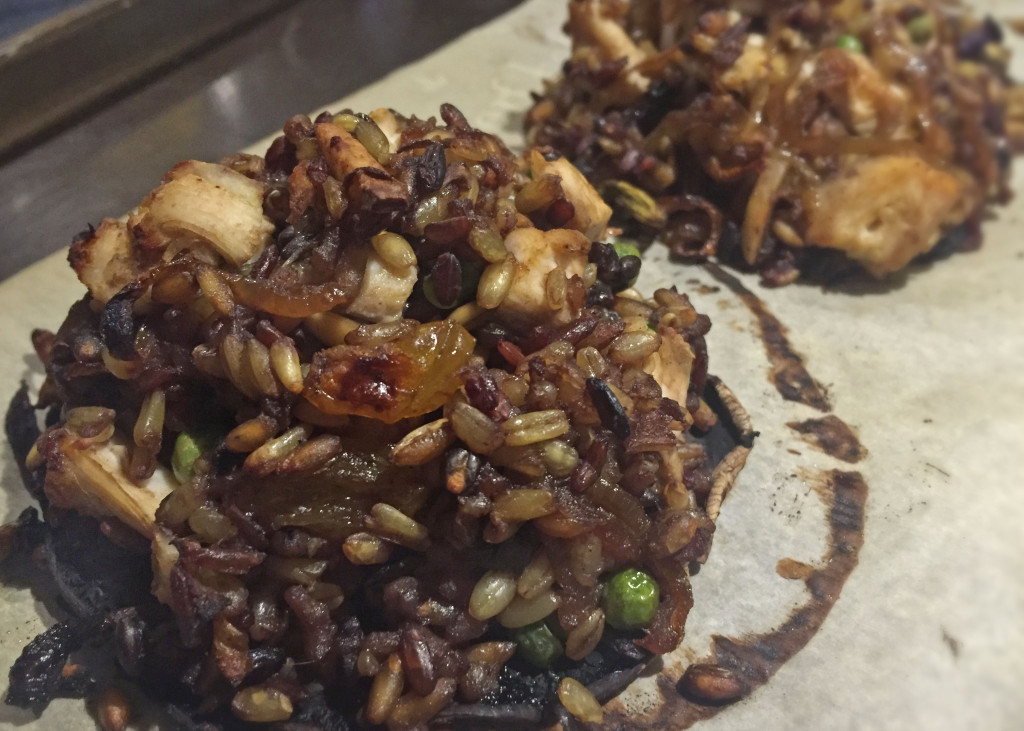 This week I experimented with two brand new recipe ideas for dinner. The first was a desperate act to use up the last of the turkey from Easter dinner (I am now referring to this dish as Turkey 4.0 as it was the fourth turkey dish in as many days) and the other was an attempt to get as far away from turkey as possible. Funnily enough, both dishes are Indian in flavour. Go figure.
Husband really loved the Indian pulao (basically a South Asian rice pilaf) to which I added diced leftover turkey (not authentic… don't judge) and heaped into portobello mushroom caps and baked. My favourite was Indian spiced cauliflower and potatoes (which I will share with you shortly).
I know I just said that Indian pulao is basically Indian rice pilaf, but instead of plain rice I used a mixture of 11 different rices/grains/lentils that I buy at my local grocery store (T&T for anyone who is interested). It's very healthy and tasty. I like to undercook it slightly so the grains keep some of their nice chewy texture. Your cooking time and amount of liquid may vary depending on what rice or grain you are using. My grains took about 30 minutes and I had to add another 1/2 cup of water. If you are using basmati rice, it should take less than 15 minutes to cook with no extra liquid.
You can easily make this recipe vegetarian by leaving out the turkey of course. If you still want to make a full meal of it, bake it in portobello mushroom caps like I did, or just serve it as a tasty side dish. I love recipes that are adaptable, don't you?
2 cups of rice (basmati, wild, or a mix of grains, rice, and lentils), rinsed
1 tsp cumin seeds
1 TBS butter
3 TBS chopped almonds
3 TBS golden raisins
glug of oil (vegetable or peanut)
1 large onion, halved and finely sliced
1 cinnamon stick
5 green cardamom pods
1 tsp sugar
1/4 tsp turmeric
1 TBS finely chopped fresh ginger
1 tsp salt
1/2 cup water to deglaze
1/2 cup coconut milk (optional, replace with water if not using)
2 cups of water
1 cup diced turkey or chicken (optional)
1/4 cup frozen peas, thawed
portobello mushroom caps, stem and gills removed (brushed with a mixture of oil and balsamic or soy sauce, optional)
Place a heavy-bottomed frying pan over medium heat and toast cumin seeds until fragrant (about a minute). Remove to side dish.
Add butter to same frying pan and fry almonds and raisins until starting to brown. Remove to separate side dish.
In the same pan, heat the vegetable or peanut oil and add the sliced onions and fry until dark golden brown (about 10 minutes), then remove to side dish with almonds and raisins.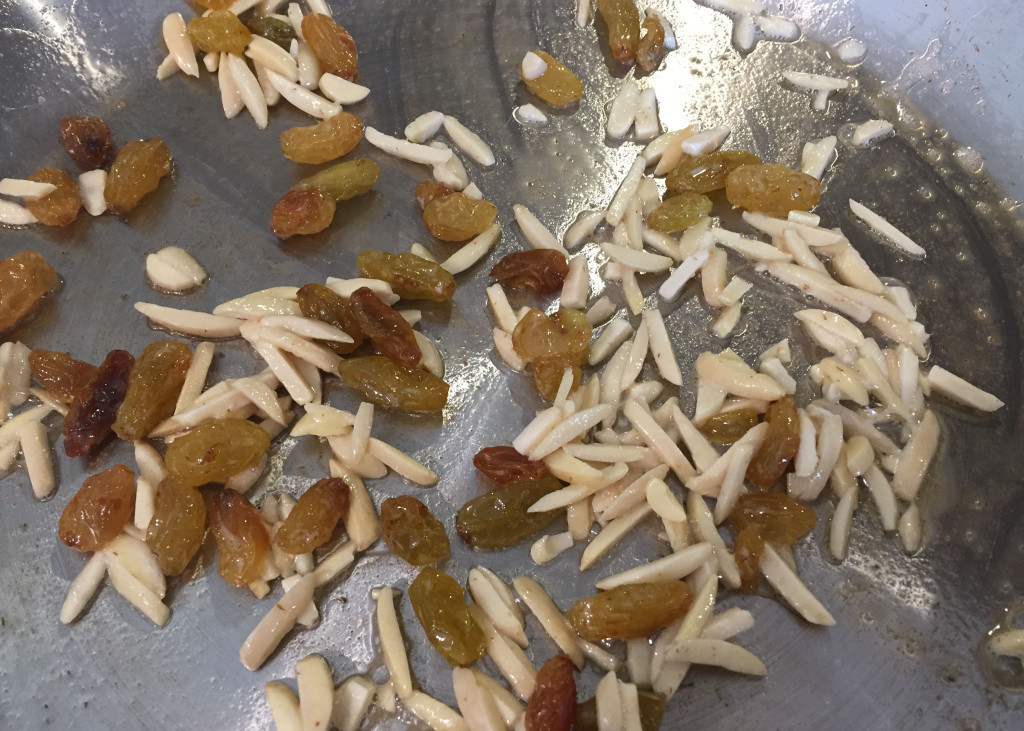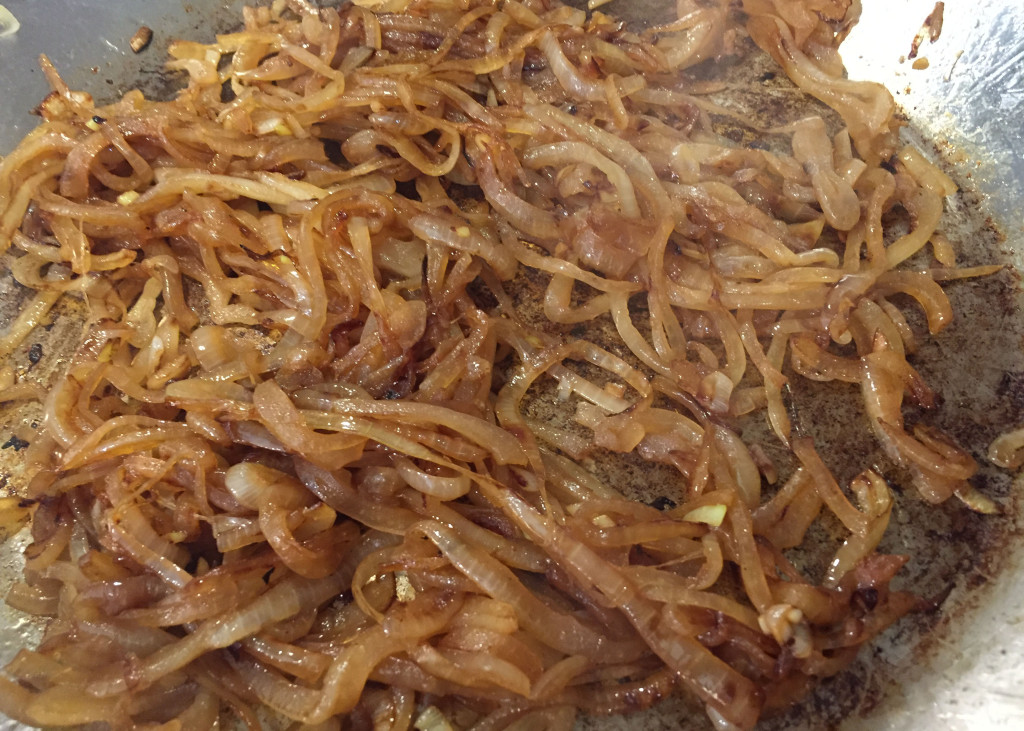 Again, in the same pan (don't you love that we're only dirtying one pan?!) add toasted cumin seeds, cinnamon stick, cardamom pods, sugar, turmeric, ginger and salt. Toast, stirring constantly (a minute or so) until aromatic. Deglaze the pan by pouring in 1/2 cup of water and gently scrape up any brown bits stuck to the bottom.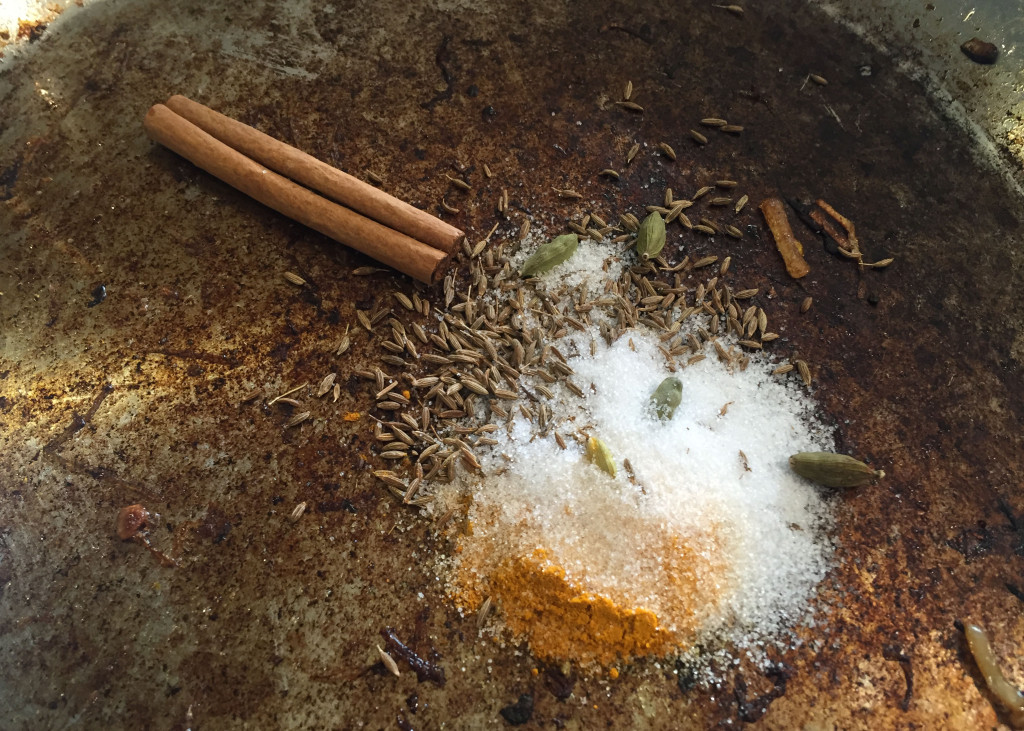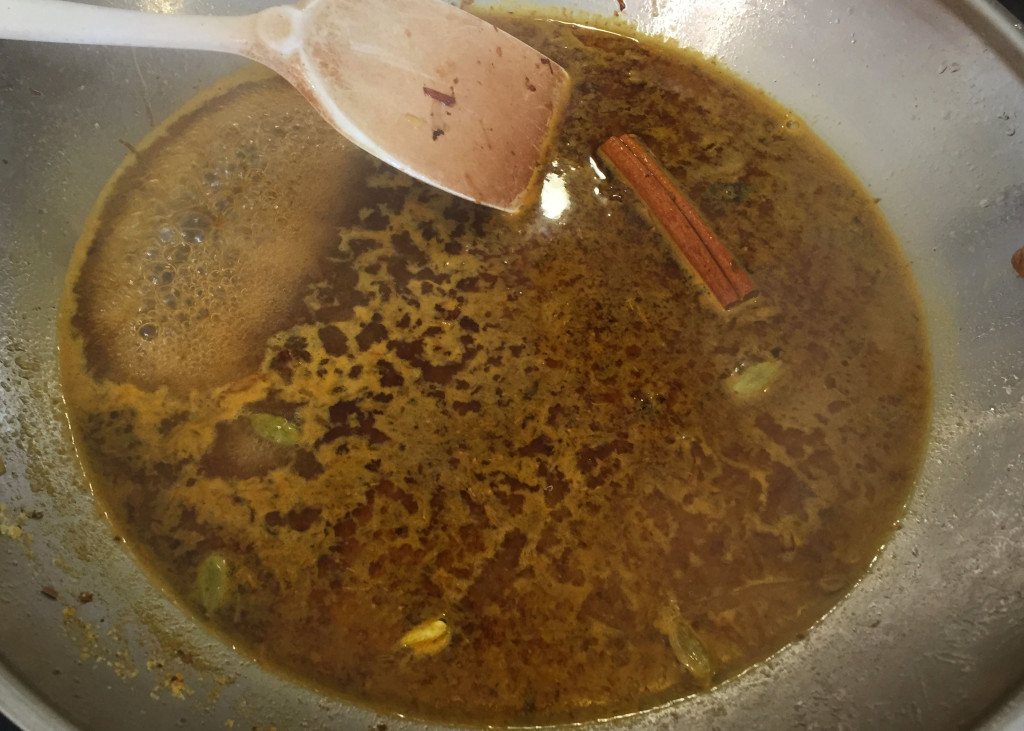 Add the rice and/or grains, coconut milk (if using) and the rest of the water. Cover and gently simmer until the rice and/or grains are cooked to your liking and the water has evaporated. Check as you are cooking to ensure that the filling doesn't dry out before it's cooked… this will depend on what you have used for the rice and/or grains. If necessary, add more water a quarter cup at a time until done to your liking (about 15 minutes for white rice, 30 minutes or longer for whole grains/legumes). Add the peas and diced turkey if using. Stir in reserved almonds, raisins and onion. Heat through (2-3 minutes).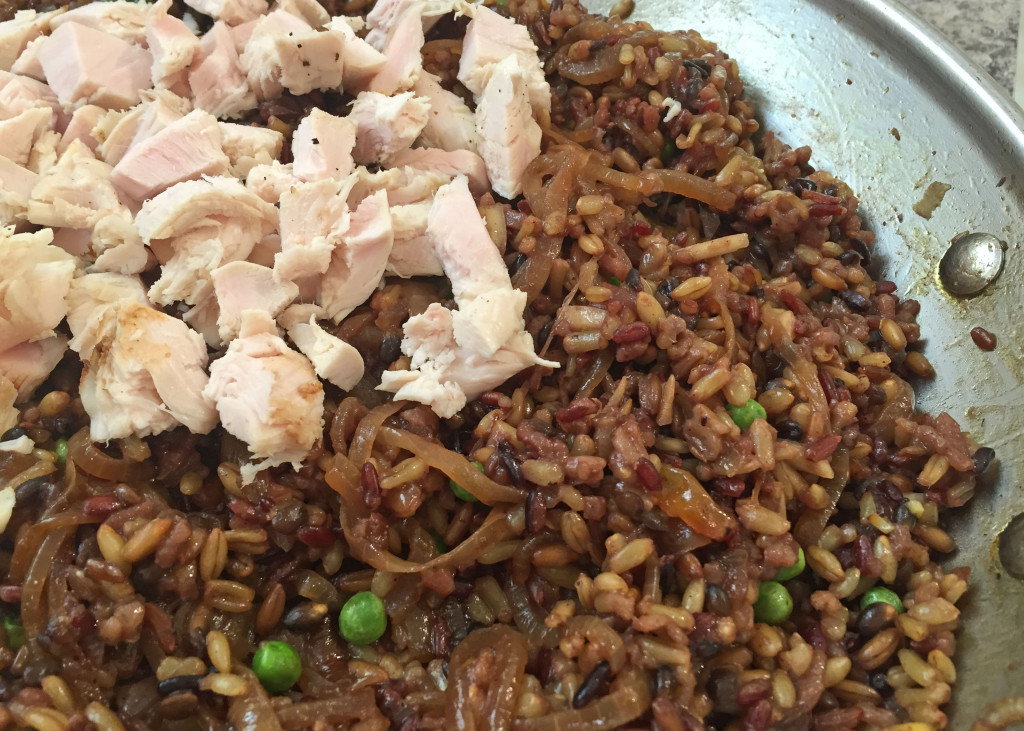 You can serve "as is" at this point or if you wish, brush portobello mushroom caps with a mixture of oil and balsamic or soy sauce to increase the flavour, roast cap-side up in a 400F oven for 15 minutes. Remove caps and turn over, spoon in filling, and return to oven for another 15 minutes or until mushroom is roasted and filling is heated through. Enjoy!