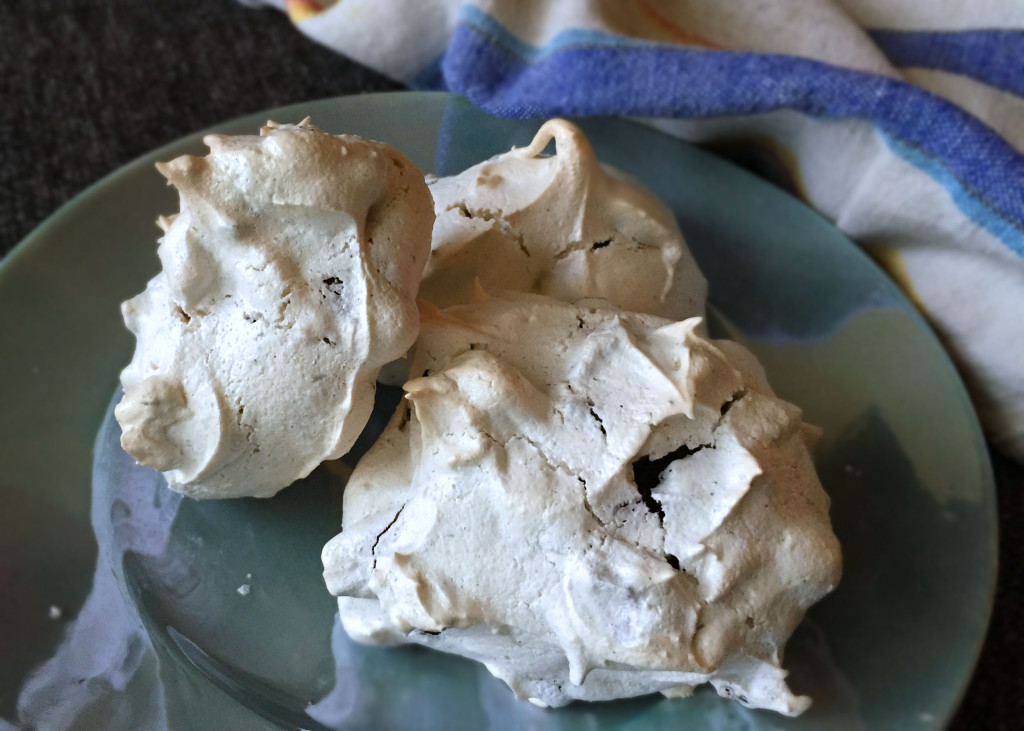 BOOOOO!
A day late and a dollar short. But I don't think you'll mind when you get a taste of these treats. My website is almost a year old (yay me) and this is the FIRST sweet recipe I have posted. I'm much more of a "cheese for dessert" kind of gal. Do you have cheese in your refrigerator? Invite me over… you'll see.
(That's a weird word, isn't it? Refrigerator? Where did THAT come from? Does it come from the word "frigid"? What does the "re" mean… are you making something cold AGAIN? And why didn't it stay cold in the first place?)
I also make a mean fruit galette, but I eat it with cheese. See?, now you know me. :)
Aaaaaanyway, I have been looking for an excuse to try these ever since I received the most recent issue of Food & Wine magazine in the mail and yesterday it hit me… ghost cookies! I mean, seriously, GHOST COOKIES! I just… I can't even… holyfrightwhatcouldbemoreperfect?!?! And these cookies aren't just for looks. While they are fluffy and pretty, they are also chock full of delicious dried sour cherries, luscious dark chocolate and toasty pecans.
Food & Wine actually calls these "forgotten cookies" and I can take absolutely no credit for this recipe. I didn't even tweak it a bit because baking is science and I was never any good at science. That said, for Christmas I might try making them with dried cranberries and chopped walnuts. Hmmmm *imagination running away with me*… dried mango, toasted pumpkin seeds, lime zest, and the dashiest-dash of hot chili flakes? WHOA LADY! I think there may be a number of ghosts in my future.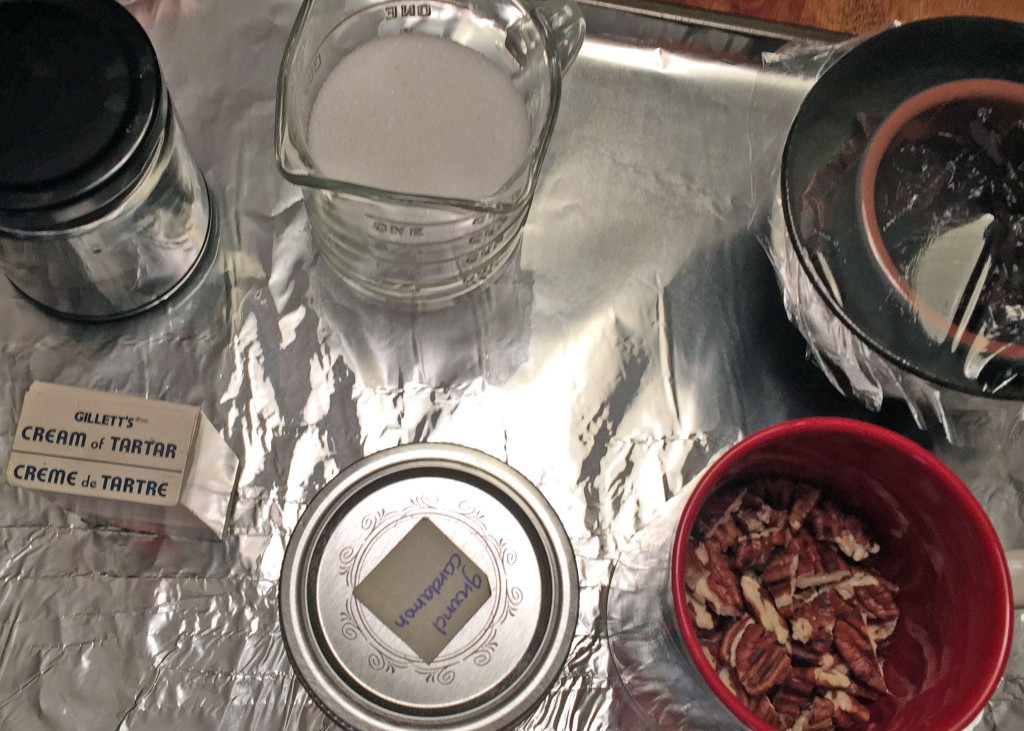 2 large egg whites
1/2 tsp cream of tartar
3/4 cut of sugar
1/2 tsp vanilla bean paste (I made my own using vanilla bean pods but you can use vanilla extract)
1/4 tsp ground cardamom
3/4 cup bittersweet chocolate chips (I chopped up a large 85% cocoa dark chocolate bar)
3/4 cup chopped toasted pecans
1/4 cup dried cherries (I was very generous with the amount here and also used sour cherries!)
coarse sea salt
Preheat oven to 350F. In a stand mixer fitted with a whisk, beat the egg whites with the cream of tartar at medium speed until soft peaks form, 1 to 2 minutes. With the machine on, gradually add the sugar. Add the vanilla bean paste and the cardamom and beat at high speed until stiff peaks form, about 3 minutes. Using a spatula, scrape down the sides and bottom of the bowl and fold in the chocolate chips, pecans and cherries.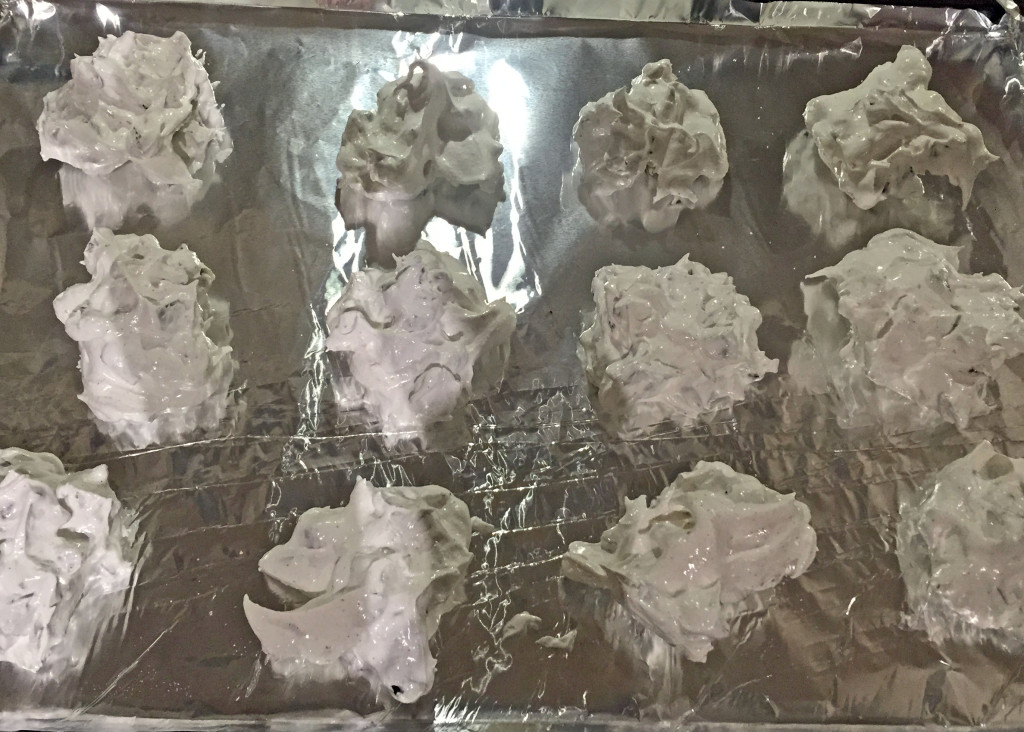 Drop spoonfuls of the meringue mixture (approximately 2 inch balls) onto a large foil-lined baking sheet. Sprinkle the cookies sparingly with sea salt and bake for 5 minutes. Turn the oven off and without opening the oven door, leave the cookies in for at least 8 hours or overnight before serving.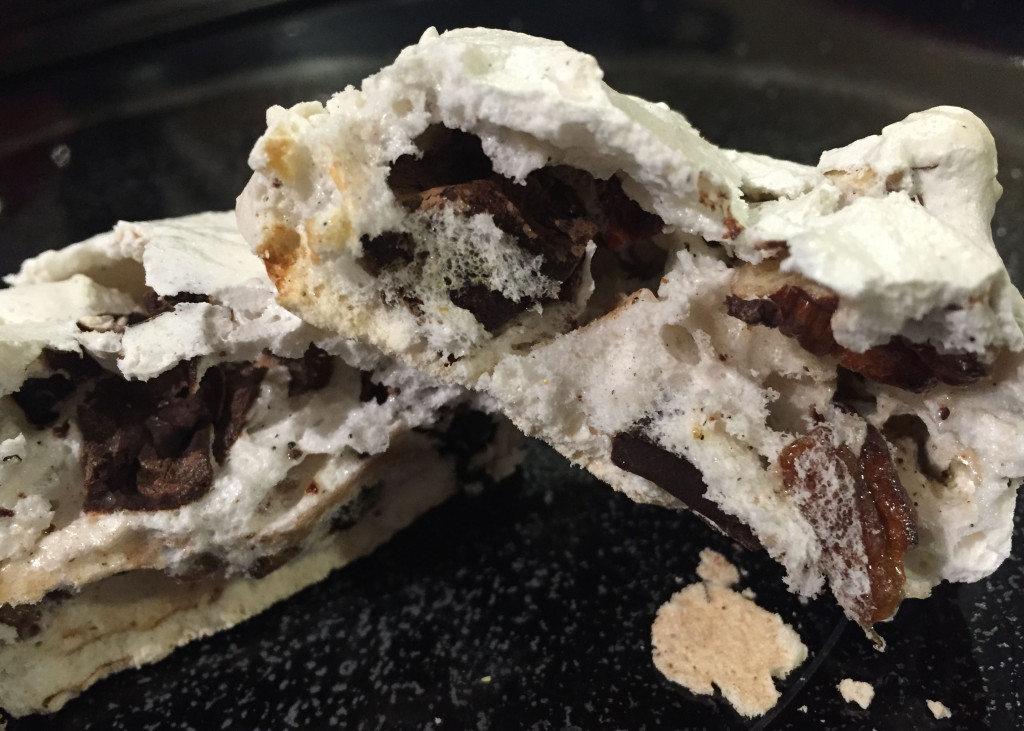 You're welcome. :)