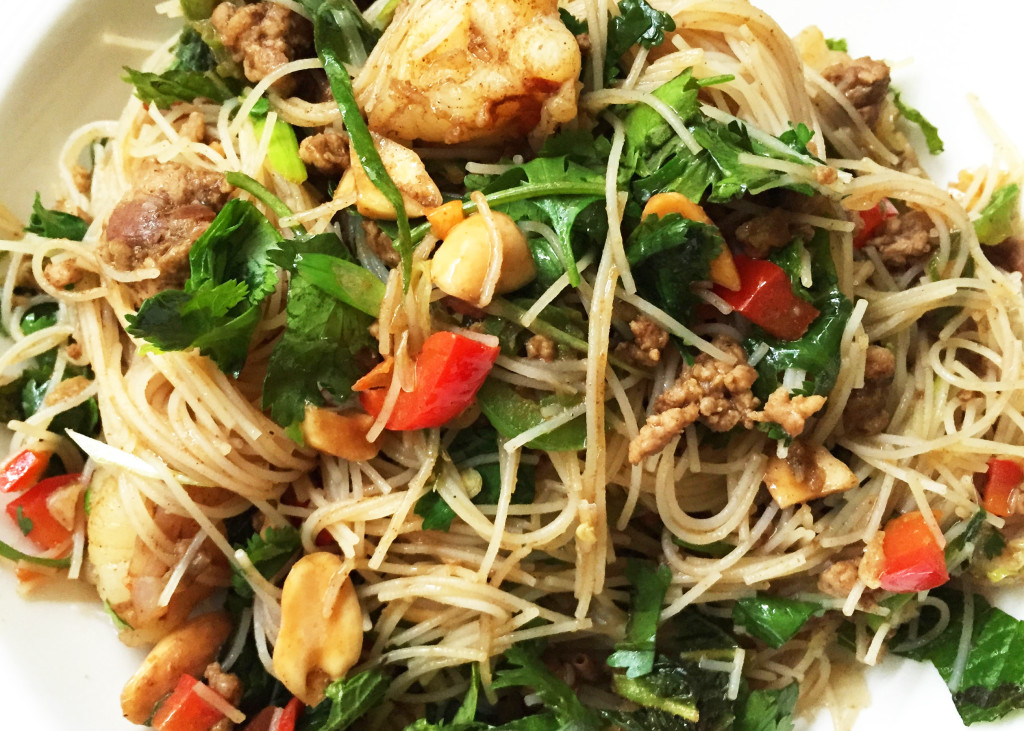 I LOVE noodles. Husband does not. He has been gone for almost a week on a business trip so it has been a regular noodle-fest around these parts. Spaghetti with bolognese, udon with stir fry veggies, and now… TA DA!
These noodles are based on a recipe by Jamie Oliver except I switched out a couple ingredients and have given more exact measurements and cooking instructions. It is not a quick "throw-together" recipe; there is a lot of washing and chopping. It's best to prep everything before you begin to cook as it goes very quickly once you start… like 5 minutes quick! The vermicelli noodles can be prepared ahead of time and I like to
cut them in half or thirds just to make it easier to toss and eat.
Serves 2 as a main, 4 as a side. The recipe is easily halved or doubled but if you are going to double, you will need to cook half at a time as there are too many ingredients to properly cook in a regular frying pan.
4 ounces (100 grams) vermicelli noodles
A good glug olive oil
1/2 pound (8 oz) lean ground pork
2 TBS Chinese five-spice powder
1/2 pound (8 oz) shrimp or prawns, peeled and deveined, cut in half or thirds if large
3 cloves garlic, finely sliced
2 jalapeño peppers, thinly sliced with seeds (taste for heat and adjust to your liking)
1 TBS fresh ginger, grated or finely diced
2 teaspoon sugar
1/2 cup plain skinned peanuts, roughly chopped or crushed
pinch of salt
4 green onions, very thinly sliced on the diagonal
1/2 sweet red pepper, finely diced
1 large bunch (2 cups) cilantro, leaves removed and roughly chopped
1 small bunch (1 cup) mint, leaves removed and roughly chopped
2 limes, juiced
1 TBS soy sauce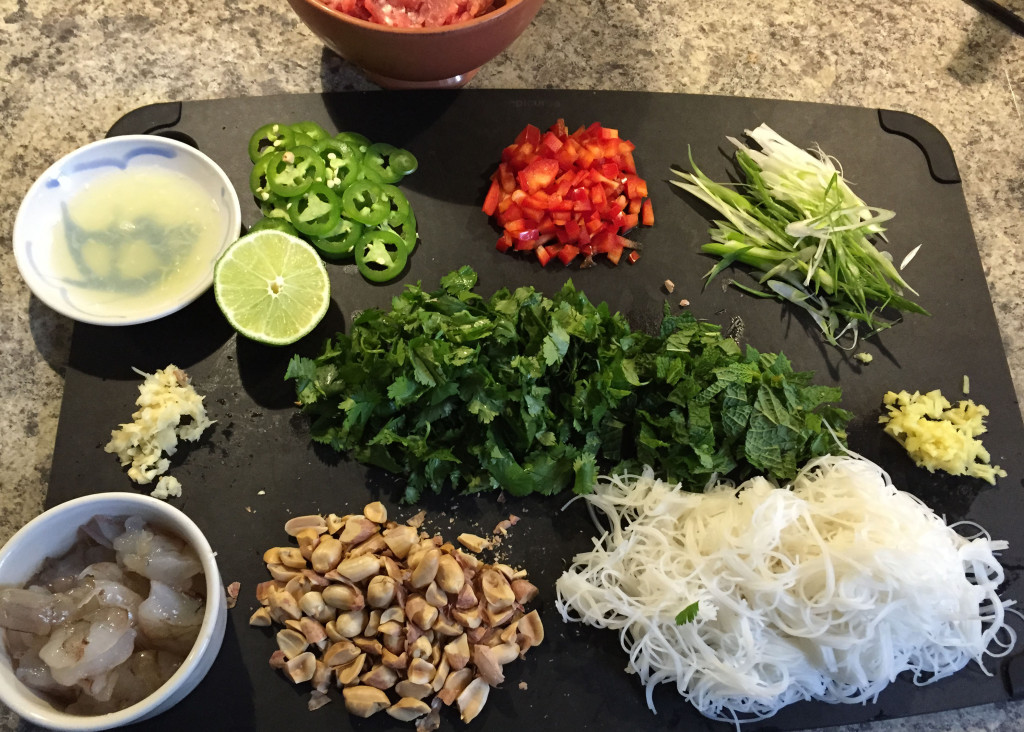 Cook vermicelli noodles according to package directions. This usually means soak in very hot water for 3 minutes, rinse with cool water, drain and set aside. This can be done ahead of time.
Heat oil in large frying pan and add pork, breaking up with spatula until almost cooked through. Sprinkle over five-spice powder and stir to coat. Add prawns and toss for a minute to start cooking. Add garlic, jalapeno, ginger, sugar, peanuts, and a pinch of salt. Continue to toss and stir for another minute until prawns are almost cooked through.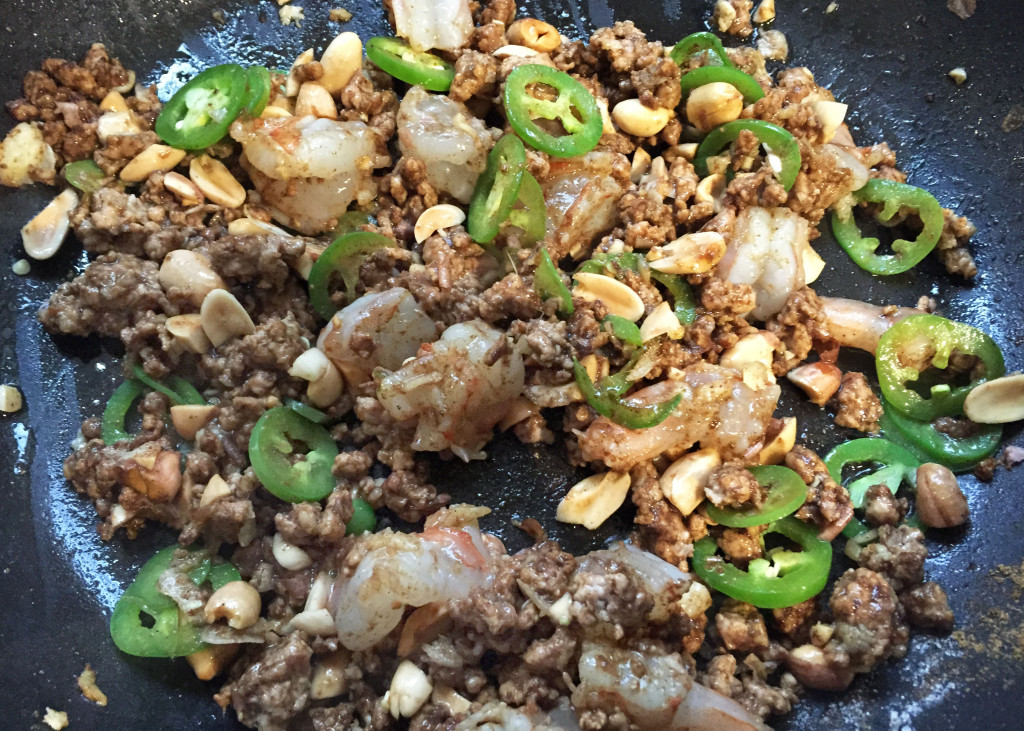 Add vermicelli noodles, green onion, and sweet pepper to the pan. Continue to toss and stir for another minute or two until prawns are completely cooked and the noodles are warm. Remove from heat and add herbs, lime juice and soy sauce, stirring until herbs just start to wilt.
Pile all that beautiful spicy, fresh goodness into a bowl and enjoy.
That's how it's done when the cat's away. :)