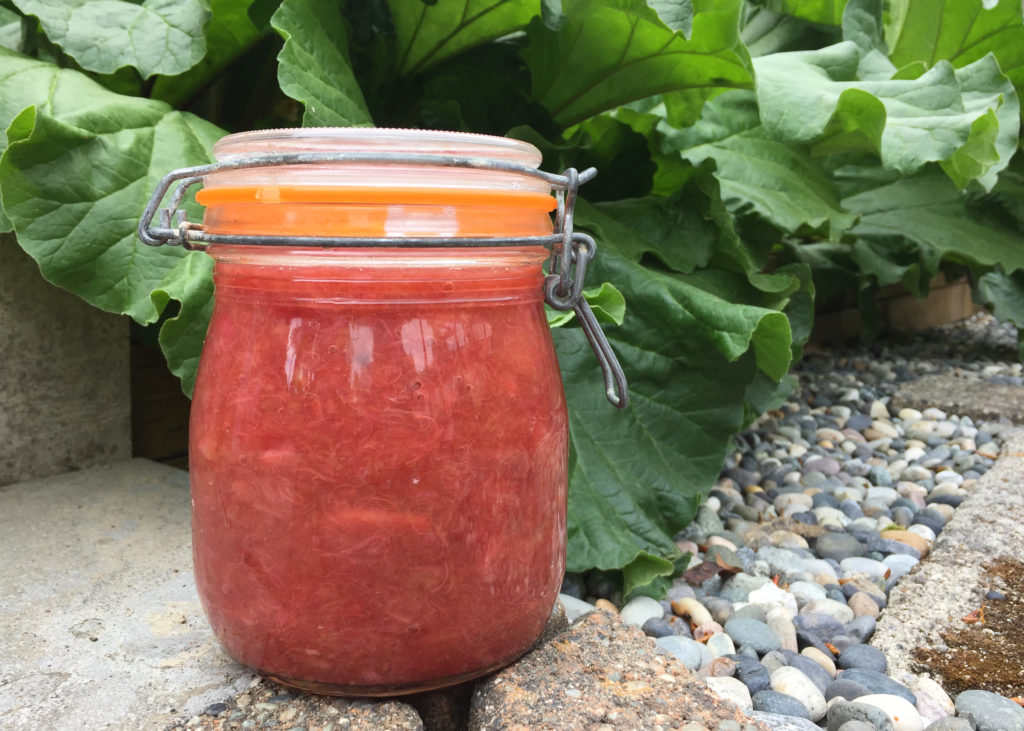 My rhubarb patch is absolutely bursting and besides giving away several pounds, I've made numerous galettes, muffins, and I have a scone recipe waiting in the wings, but it appears that the simplest preparation is sometimes the most favoured.
At Husband's request I have been making homemade yoghurt ("I miss the tangy yoghurt in Mallorca" he lamented… *insert rolling eyes here*) and a few weeks ago he was craving dessert so I suggested he stir a couple of tablespoons of rhubarb compote into his yoghurt…
And I have been struggling to keep up with the making of the yoghurt and rhubarb compote ever since.
There are tons of things you can do with this compote. Spread it on toast or on top of a bagel with cream cheese, dollop on to grilled or fried pork chops, add it to whipped cream, serve over ice cream or pavlova, add to your morning oatmeal, fold it in to berries for shortcake, and of course, stir it into plain yoghurt. We like it not too sweet so I use 3/4 cup of sugar but you can start with that and taste and add more sugar throughout the process. And don't be afraid to use a pinch of hot pepper flakes, it won't make it spicy, it will just give it a deeper, rounder flavour.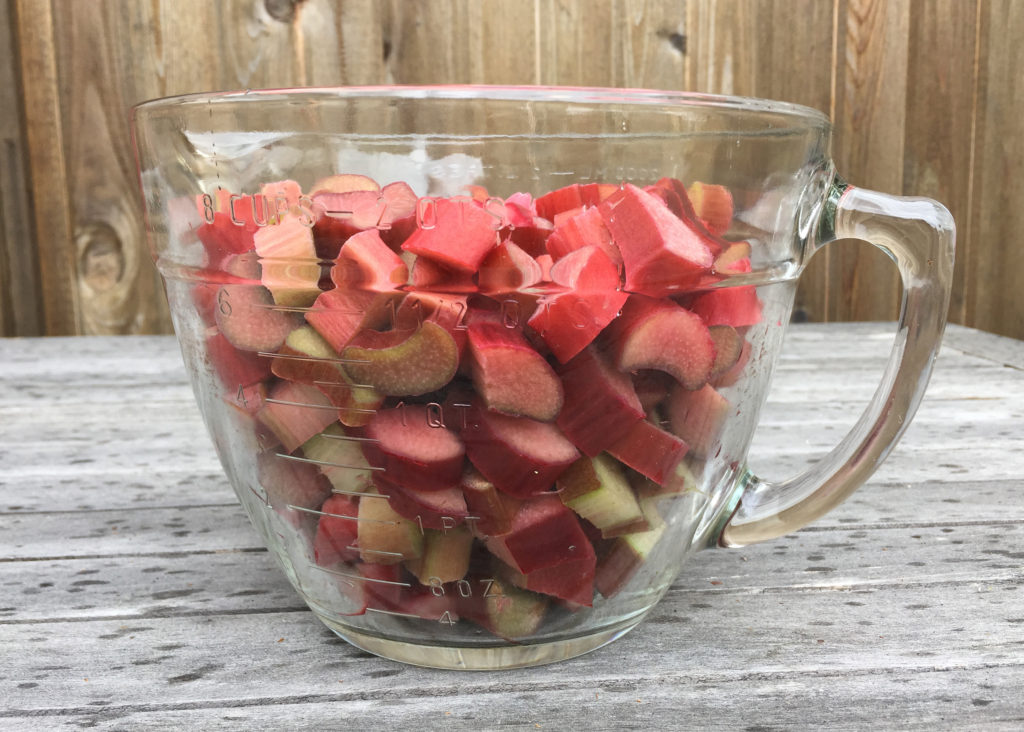 2 pounds (about 7-8 cups) fresh rhubarb, 1/2 inch slice
3/4 cup sugar (you can add more at the end if you like it a bit sweeter)
6-8 thin slices fresh ginger (about 1″ total)
1 TBS balsamic vinegar
pinch of hot pepper flakes (optional)
Combine all ingredients in a large, heavy bottomed pot and let stand for at least 30 minutes until the fruit has released some liquid.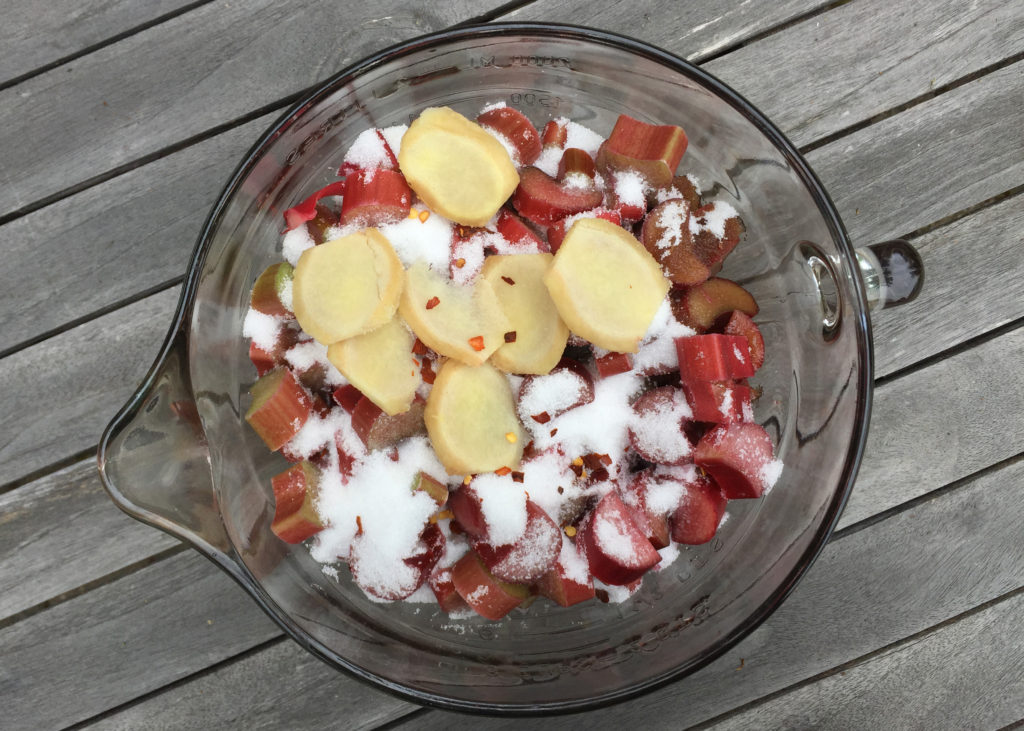 Place pot over medium-high heat until liquid comes to a boil then reduce heat to a simmer. Stir every minute or so until rhubarb is very tender and starting to break down and the compote starts to thicken, about 10-12 minutes is perfect for us but you can decide what texture you want. Taste and adjust sweetness by adding in another tablespoon or two of sugar if you wish. Remove from heat and let cool.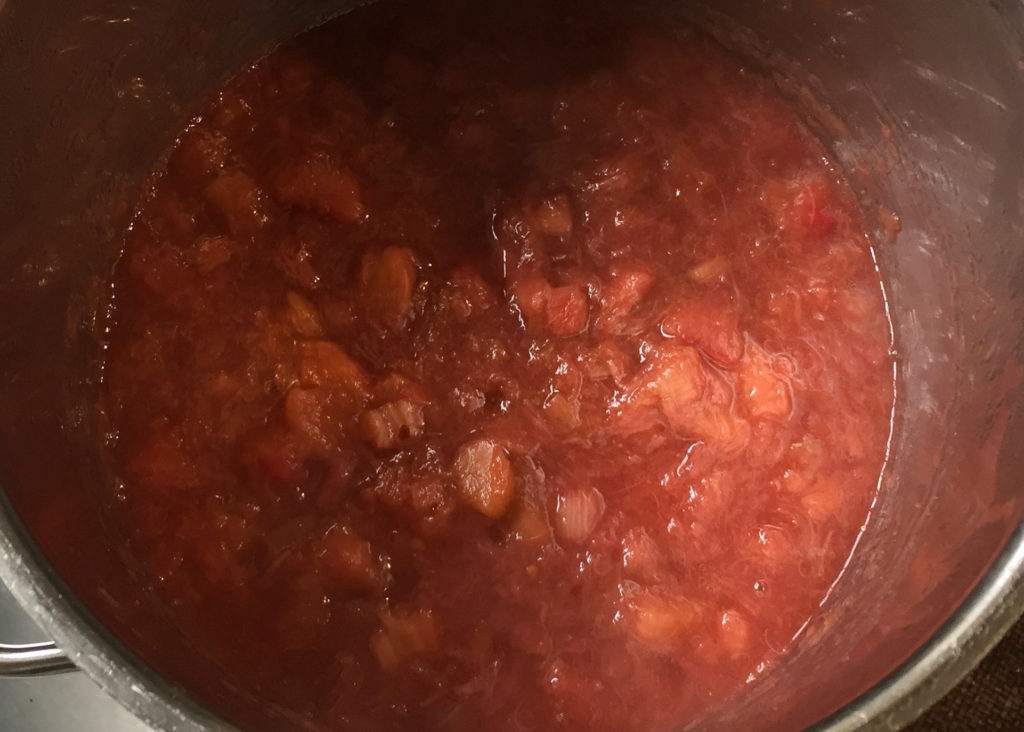 I store mine in a large glass jar in the fridge. It will keep for a few weeks but ours usually disappears before then.