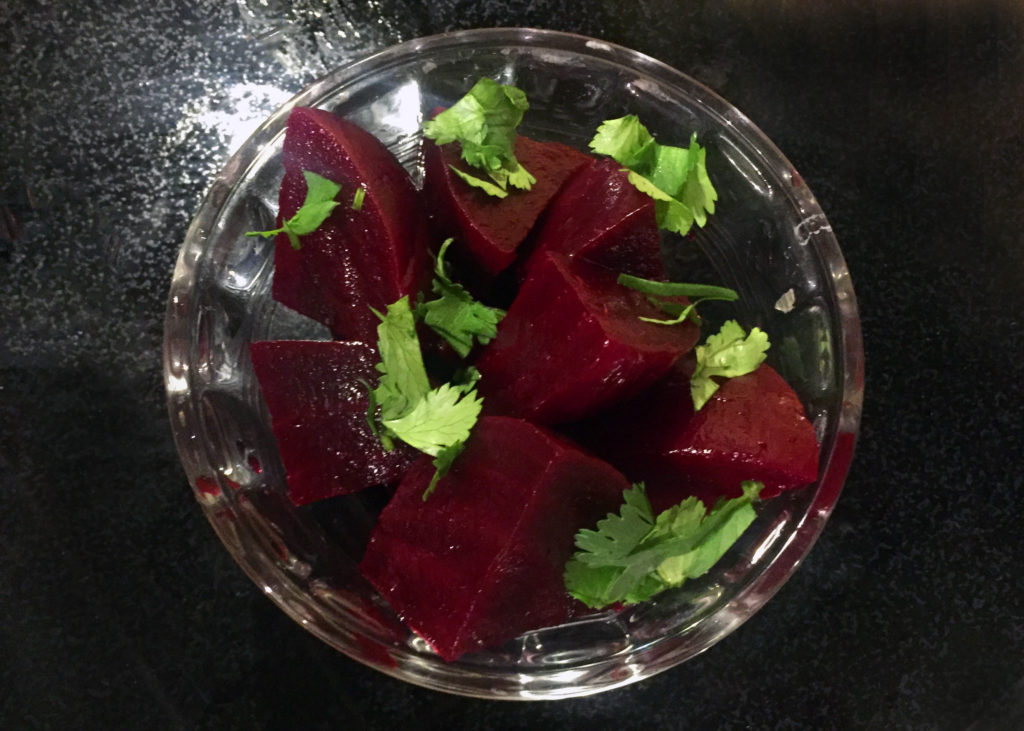 I made a lamb tagine for dinner last night and decided a zingy side dish would be the perfect finishing touch. Remember those beets from my garden that I have stored in my garage? Boom!… I whipped up a batch of pickled beets and I think it's about time I share this easy, quick recipe with you. Isn't that what "Quick & Dirty" is all about?! I know I just shared another beet recipe with you a couple weeks ago, but they're just so darned tasty!
It's the same marinade I use for my pickled rhubarb but with a touch less sugar. These pickled beets are a delicious side to almost any meat dish and are especially good alongside stews as a "sweet and sour" palate cleanser. They also add a nice punch tossed in almost any salad.
Cook the beets any way you like. I did mine for 15 minutes in my Instant Pot. You can steam, boil or roast yours. Let cool enough to handle, peel and then chop into bite-sized pieces and put them in a jar (I used an empty pickle jar). Heat marinade ingredients together in a small saucepan to a simmer. Remove from heat and let cool slightly. Pour over beets and let sit for a couple hours. Congrats!… Pickled beets! They will keep in your fridge for at least a week or so.
1 1/2 – 2 pounds beets (about 5-6 medium-large)
1/2 cup cider vinegar
1/4 cup red wine vinegar
1/2 cup sugar
2 whole star anise
5 whole cloves
10 whole peppercorns
1/2 cinnamon stick
pinch of red pepper flakes