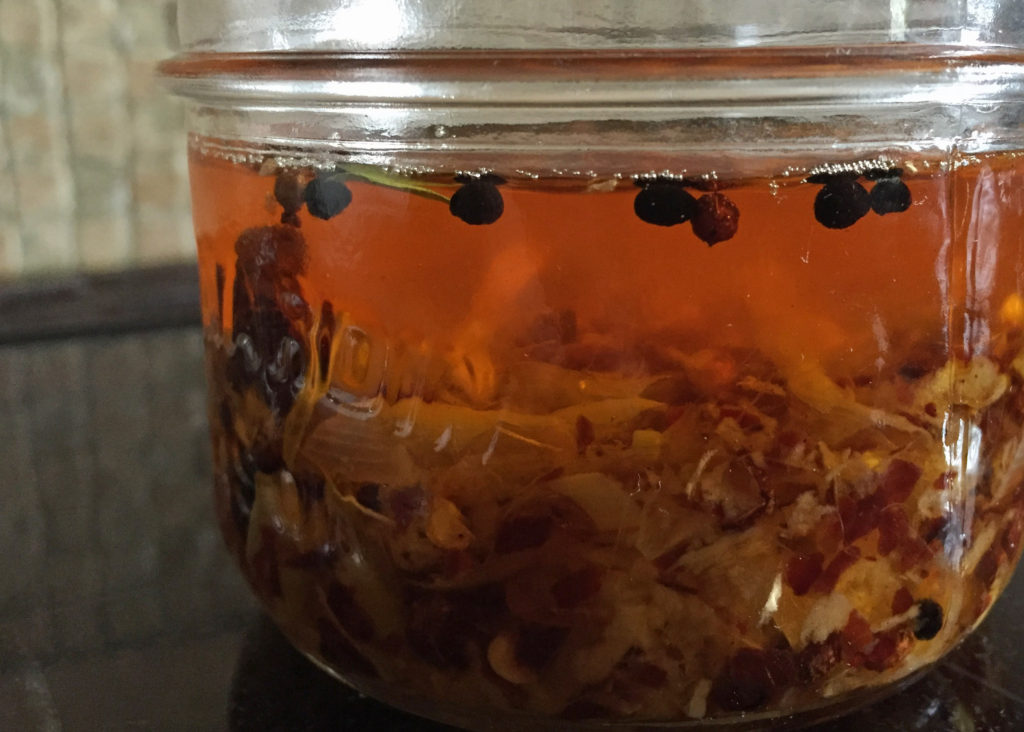 Remember last week when I told you about those soba noodles I made with the chili scallion oil?… No??? Hmmmm. It was very tasty. Cook soba noodles, rinse in cold water and drain, toss with soy sauce, rice vinegar and sesame oil, throw in thinly sliced raw veggies and then top with chili scallion stuff! Mmmmmm.
The leftover chili scallion stuff has been hanging around the fridge for about a week and I've used it a number of times; this morning to dollop on top of a very lazy fake frittata (saute rapini and garlic, pour in lightly beaten egg, put under broiler until top is set. Ta DA!).
Ok, I've sort of just given you two recipes but just "sort of" because those aren't the point… this is the point. Chili scallion stuff!
Use it as a topping for any egg dish (fried, scrambled, omelet) as I did this morning, or dollop on fried potatoes, grilled vegetables, pasta, grilled prawns or squid, stir into soup or just dip some bread into it… gosh, the possibilities are endless. The sauce has an amazing depth of flavour from the ingredients which are heated and then left to steep in the oil until they are melty and sweet. It is quite spicy so only use a little at first. If you want it less spicy, I would amp up all the other ingredients rather than reducing the red pepper flakes because, believe me, more is better and it will keep for several weeks in the fridge.
1/2 cup vegetable oil
1 tsp toasted sesame oil
2 scallions (green onions), thinly sliced
2 garlic cloves, thinly sliced
2 star anise pods
1 TBS crushed red pepper flakes
1 TBS chopped fresh ginger
1 tsp Sichuan peppercorns
1/2 tsp sugar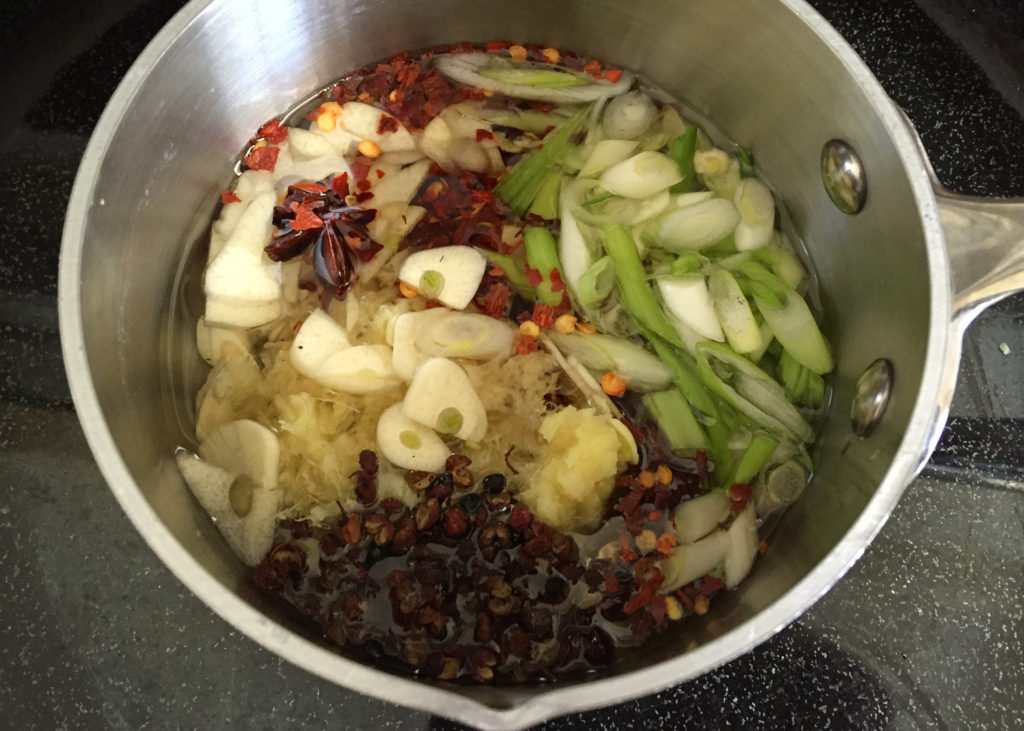 Add all ingredients except sugar to small saucepan and heat over medium-high until oil just starts to simmer. Cook, swirling or stirring every minute until ingredients are just starting to caramelize (about 3-5 minutes). Remove pan from heat, stir in sugar and let steep until cool. Pour into clean glass jar with a lid. You can pull out the star anise pods at this point but I leave them and just eat around them. Store in refrigerator.