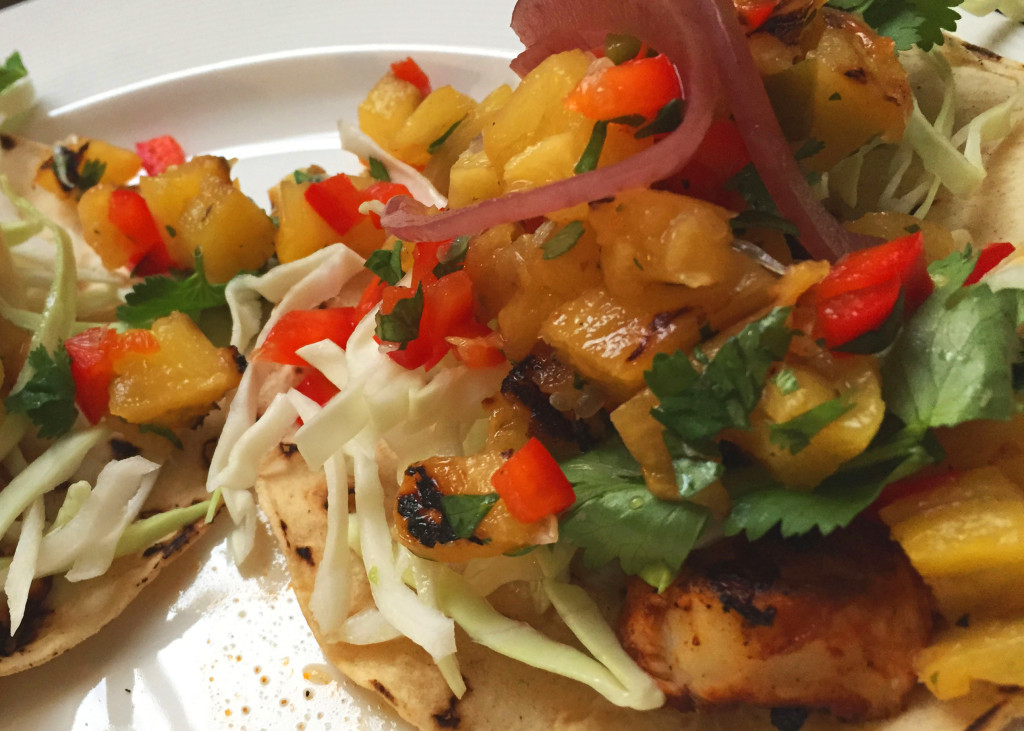 Spring has sprung and there are two fellows in my yard right now filling up my gardening boxes and spreading topsoil for new sod, so I'm feeling pretty positive this morning! And this lovely weather has put me in the mood for lighter, healthier food (but something that still tastes like a treat). I received this recipe in an email from Cooks Illustrated just a couple days ago and managed to hold off for about 8 hours before making it. Cha-ching! It was exactly what I was craving.
I'm posting the recipe (almost) as written. They say it serves 6 but I halved it and it fed 2 of us (then again, we loves us some good eatin'). I also switched up a few ingredients, like using mango juice instead of orange because it's what I had, doubling the cilantro, using shredded green cabbage instead of lettuce, and so on. I used halibut because it's easier to get here than swordfish, but any non-flaky fish will work (mahi mahi, tuna, etc). Next time I am going to try it using prawns! The grilled pineapple was yummy. I might be using that as a dessert this summer over ice cream. And I'm not a huge fan of corn tortillas so I used soft Indian roti… shhhhhhh, don't tell!!!
For the marinade:
2 TBS vegetable oil
1 TBS ancho chile powder
2 tsp chipotle chile powder
1 tsp dried oregano
1 tsp ground coriander
2 garlic cloves, minced
1 tsp salt
2 TBS tomato paste
1/2 cup orange juice (I used mango juice)
2 TBS fresh lime juice
2 pounds skinless swordfish steaks, 1 inch thick, cut lengthwise into 1-inch-wide strips (I used halibut)
For the salsa:
1 TBS vegetable oil
1 pineapple, peeled, quartered lengthwise, cored, and each quarter halved lengthwise
1 jalapeño chile
1 red bell pepper, stemmed, seeded, and cut into 1/4-inch pieces
2 TBS minced fresh cilantro, plus extra for serving (I doubled this)
4 TBS fresh lime juice
To serve:
1/2 head iceberg lettuce (4 1/2 ounces), cored and thinly sliced (I used finely shredded green cabbage)
1 avocado, halved, pitted, and sliced thin
18 (6-inch) corn tortillas (use any soft, foldable flatbread of your choice)
Lime wedges
(I also had some picked red onions in my fridge which I threw on as well)
Heat 2 tablespoons oil, ancho chile powder, and chipotle chile powder in 8-inch skillet over medium heat, stirring constantly, until fragrant and some bubbles form, 2 to 3 minutes. Add oregano, coriander, garlic, and 1 teaspoon salt and continue to cook until fragrant, about 30 seconds longer. Add tomato paste and, using spatula, mash tomato paste with spice mixture until combined, about 20 seconds. Stir in orange juice and 2 tablespoons lime juice. Cook, stirring constantly, until thoroughly mixed and reduced slightly, about 2 minutes. Transfer chile mixture to large bowl and let cool for 15 minutes.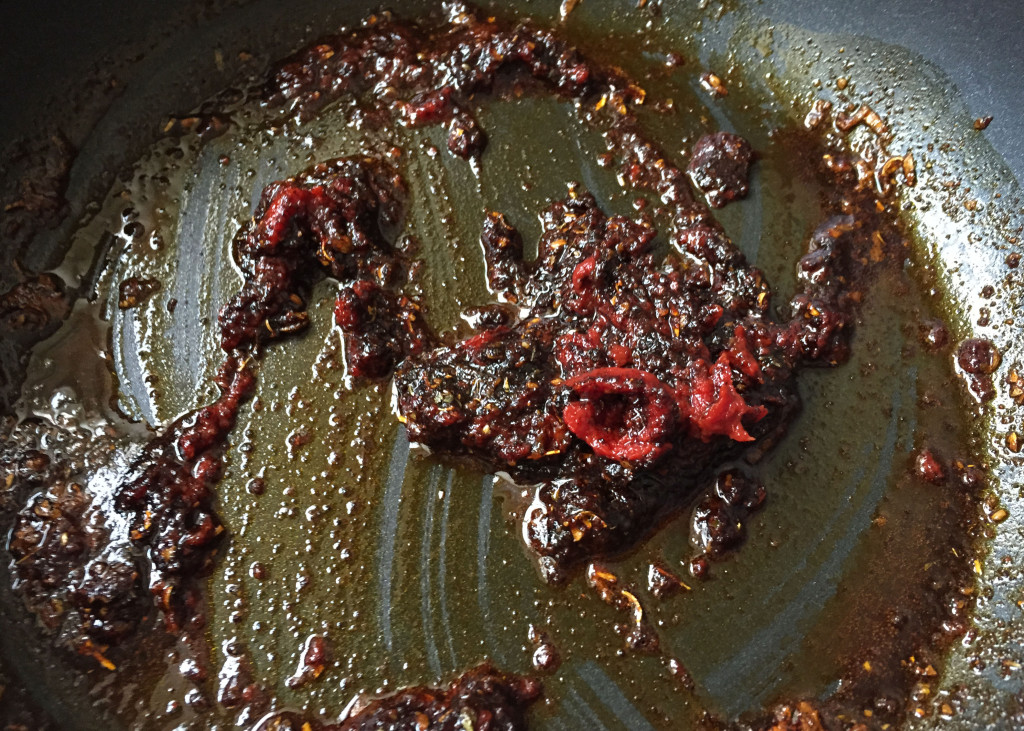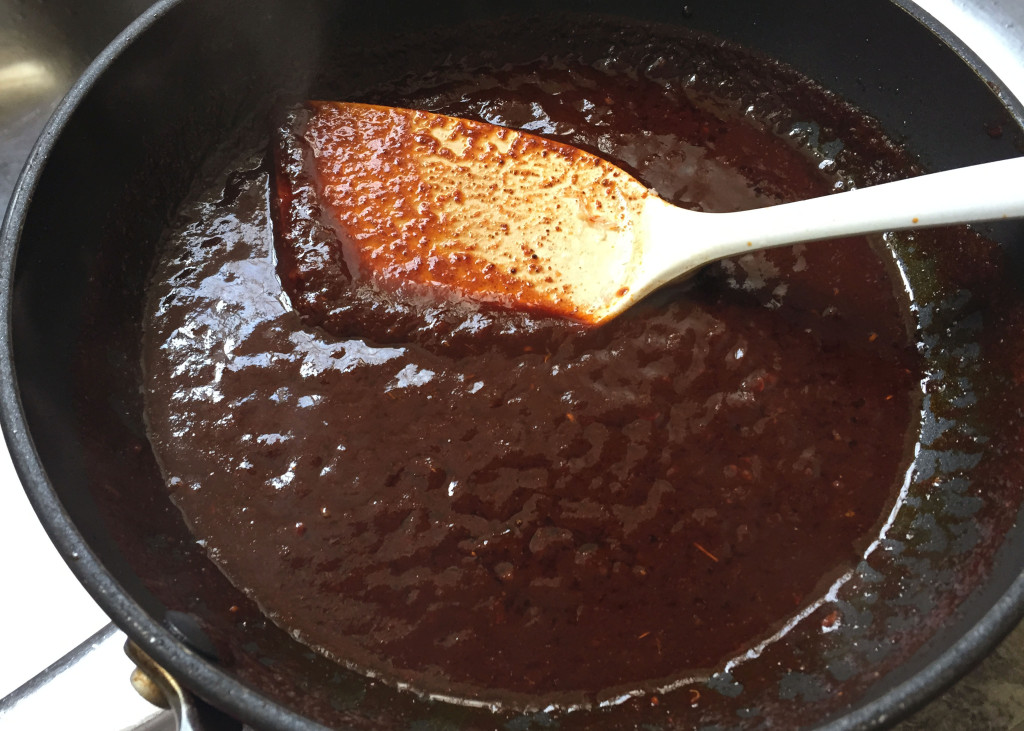 Add fish to bowl with chile mixture, and stir gently with rubber spatula to coat fish. Cover and refrigerate for at least 30 minutes or up to 2 hours.
Preheat BBQ and clean cooking grate, then repeatedly brush grate with well-oiled paper towels until grate is glossy, 5 to 10 times. Brush both sides of pineapple with 1 tablespoon oil. Place fish on half of grill. Place pineapple and jalapeño on other half. Cover and cook until fish, pineapple, and jalapeño have begun to brown, 3 to 5 minutes. Using thin spatula, flip fish, pineapple, and jalapeño over. Cover and continue to cook until second sides of pineapple and jalapeño are browned and the fish is done, 3 to 5 minutes. Transfer fish to large platter, break up into chunks, and tent with aluminum foil. Transfer pineapple and jalapeño to cutting board.
Clean cooking grate. Place half of tortillas on grill. Grill until softened and speckled with brown spots, 30 to 45 seconds per side. Wrap tortillas in dish towel or foil to keep warm. Repeat with remaining tortillas.
When cool enough to handle, finely chop pineapple and jalapeño. Transfer to medium bowl and stir in bell pepper, cilantro, and remaining 4 tablespoons lime juice. Season with salt to taste.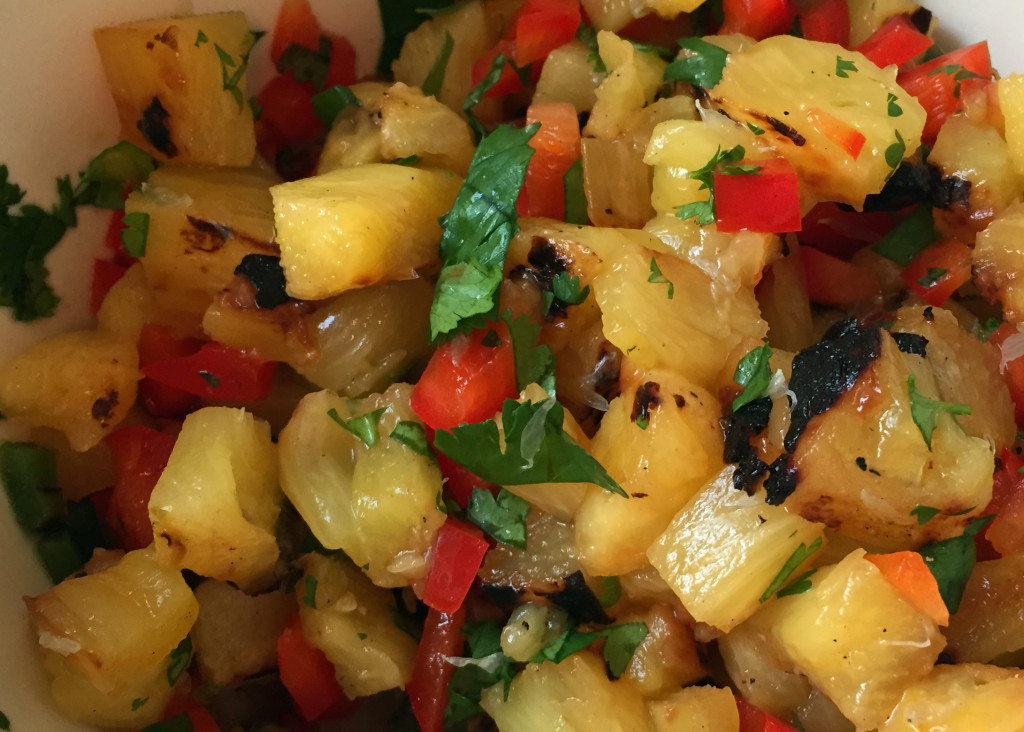 Top tortillas with fish, salsa, lettuce, and avocado. Serve with lime wedges and extra cilantro.