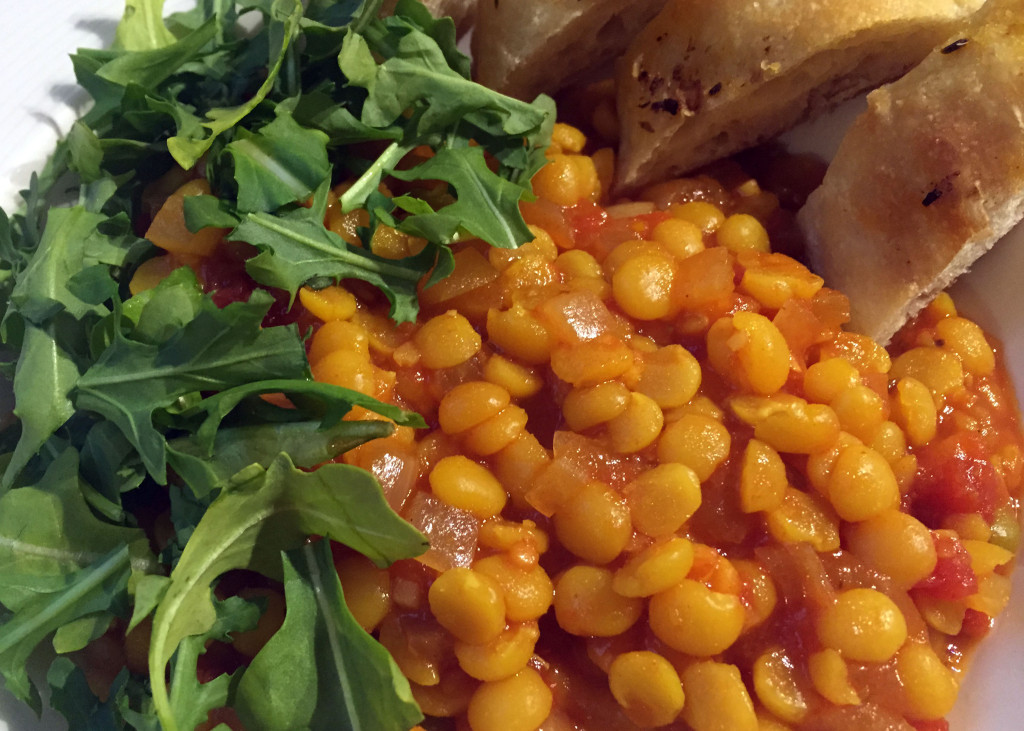 After 2 weeks of basically eating and drinking almost anything I wanted, it's time to get back to healthy. Vacay is over, and it's time to put on my big-girl pants. But it's pouring rain today and I don't feel like salad. I need a "food hug". Something warm and comforting, but easy. Curry? Yes, please!
This dish is based on some loosey-goosey verbal instructions given to me by a work colleague a number of years ago, which I'm sure is no longer anything like the original, but it's perfect for a rainy Vancouver day.
This recipe feeds 4, or 2 people for 2 meals (yay leftovers!).
Lentils:
2 cups split lentils or peas (red, green, yellow, white, etc.)
4 cups water
1 tsp salt
1 scant tsp turmeric
Curry:
glug of vegetable or canola oil
2 tsp whole coriander, roughly ground with mortar and pestle
2 tsp whole cumin, roughly ground with mortar and pestle
pinch (scant 1/4 teaspoon) asafetida powder (optional)
1 large onion (small dice)
2 TBS finely chopped or grated ginger
2 large garlic cloves (thinly sliced)
sprinkle of hot pepper flakes (to taste)
1 28-oz can good quality tomatoes
Garnish:
Sliced green onion, chopped cilantro, or chopped arugula to finish.
In a saucepan, bring 4 cups of water to boil with salt and turmeric. Add lentils or peas and simmer, occasionally skimming any foam that gathers on top, until just tender. Do not cover.
As the lentils are boiling, warm oil in a separate frying pan over medium-high heat. Add coriander, cumin and asafetida powder (if using) and cook until until fragrant (30 seconds).
Add onion and saute, stirring regularly, until light golden brown (about 10 minutes). Add ginger, garlic and red pepper flakes (if using) and continue to cook for another minute.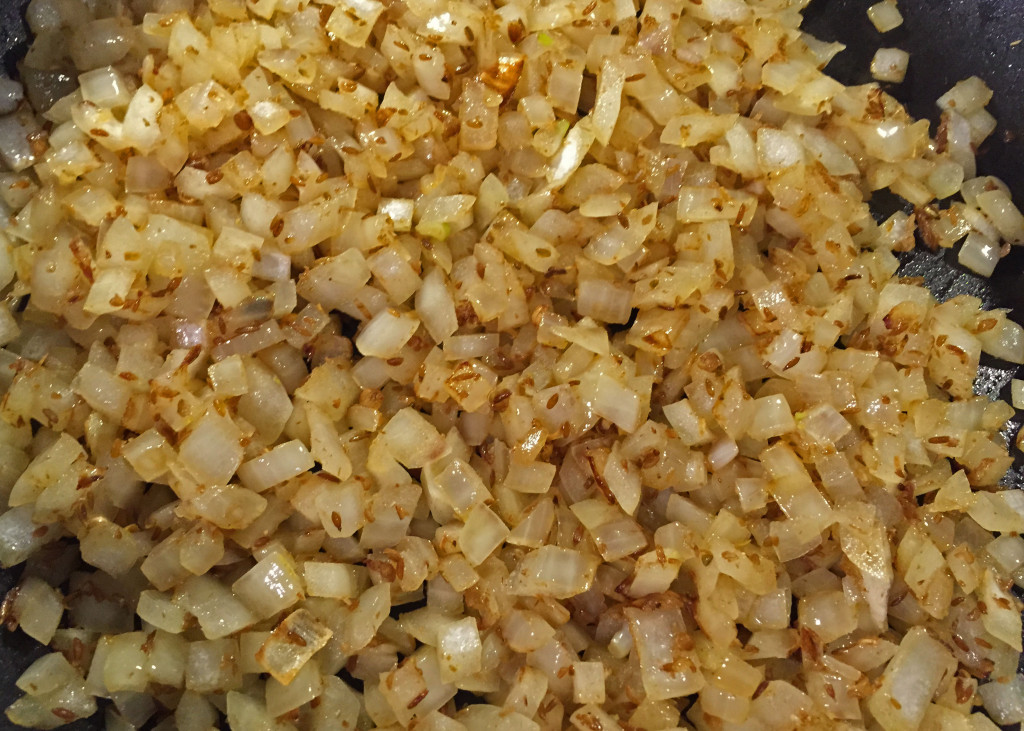 Add tomatoes and adjust heat to let simmer for 10-15 minutes. When lentils are just tender, add to tomato curry. I like my curry a little bit "loose" at this stage (it will continue to thicken) but if you think there is too much water left in the lentils, drain them first. Continue to simmer until the lentils are tender and the curry has thickened to your liking. This usually takes another 5-10 minutes for me. Adjust seasoning; I find I usually have to add a bit more salt and if my tomatoes weren't very sweet, a sprinkle of sugar.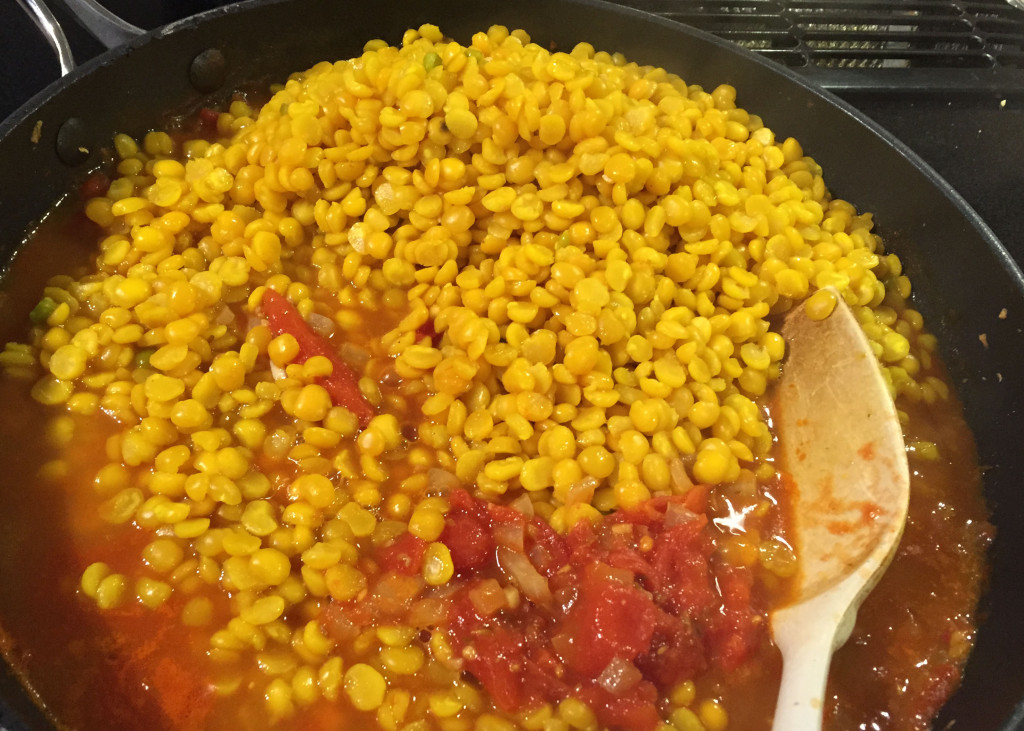 Garnish with green onion, chopped cilantro, arugula (or just about any green you have in the fridge). Serve with bread or pita.
Husband says to finish the meal with cake.
I am not having cake.