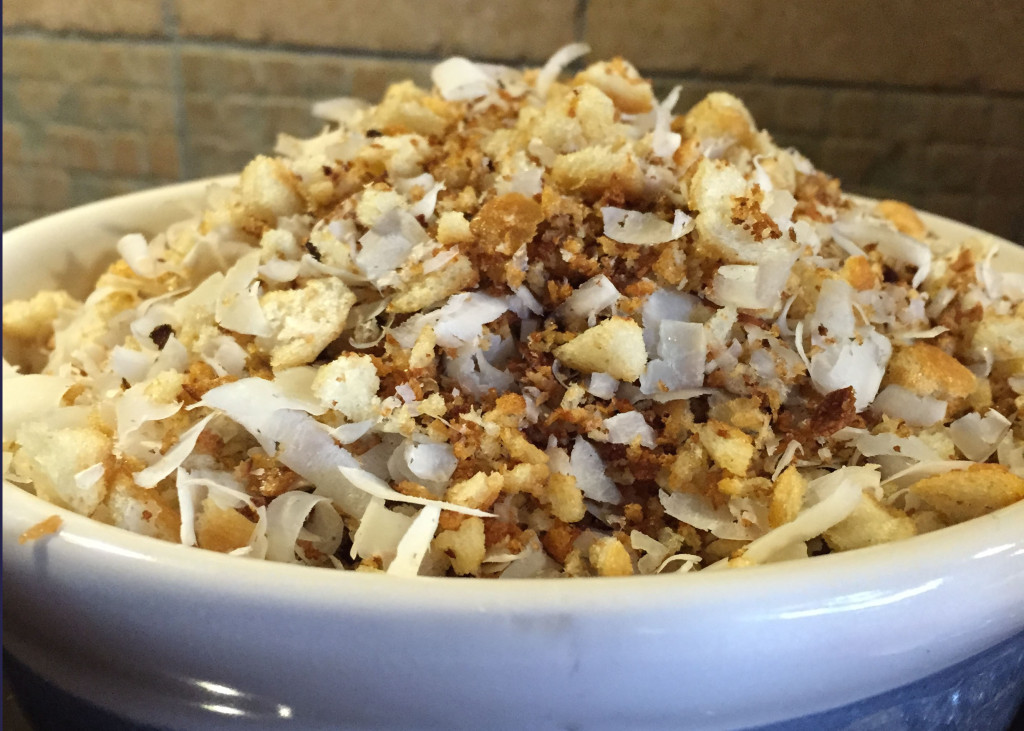 My niece and a couple of friends came for dinner on Sunday but instead of a traditional roast chicken dinner, I was craving pasta. Such a difficult decision… so why not do both?!?!  I roasted a couple of lovely little free-range chickens which I first stuffed with lemon and parsley. When they were done I removed them from the roasting pan leaving the delicious juices behind to use later in the dish. Once the chickens were cool enough to handle, I pulled the meat and crispy skin into chunks and set the bones and flabbier parts aside to make stock. I tossed a handful of golden raisins, toasted pinenuts, and some chopped rosemary into the pan juices, added the chicken meat and crispy skin back, threw in a pound of hot cooked pasta, and tossed it all up with a handful of chopped parsley. It was a very satisfying non-traditional roast chicken dinner.
You're probably wondering why I've just told you what I made for dinner without giving you a real recipe. It's because this post isn't about the roast chicken pasta. It's about the topping!!! Lordy, that was something to write about!
Keeping with the "Sunday chicken dinner" theme, I was going to do a topping of breadcrumbs seasoned like I would season traditional stuffing. However, after some research, I found a number of references to an Italian breadcrumb topping called pangrattato (literally "grated bread") used to season pasta instead of parmesan, which can be a bit pricy. But I decided to add parmesan to the bread crumbs as well because… cheese.
It was a very flavourful, crunchy counterpoint to the homey goodness of the chicken pasta and apparently my dinner guests agreed because we went through about 4 cups of pangrattato for 5 people! That's a lot of topping! The little bit left over, I added to a salad last night and, again, delicious. I am already picturing it topping several dishes, perhaps with different variations such as adding lemon zest and using it to top prawns fried in butter and chili flakes (that is definitely going on the "to do" list). This is a recipe that I know I will be making again and again.  It can easily be halved but, trust me, if you make the full dose, it will not go to waste! I imagine it can be successfully frozen but I can't see it lasting that long in my house.
6 cups bread crumbs (I used Italian rolls, sourdough or French would be delicious)
3 TBS olive oil
3 TBS butter
6 cloves garlic, thinly sliced or minced
1 tsp anchovy paste or anchovy fillet, chopped
1/2-1 tsp red pepper flakes (to taste)
1 tsp salt
1 cup fresh grated parmesan or pecorino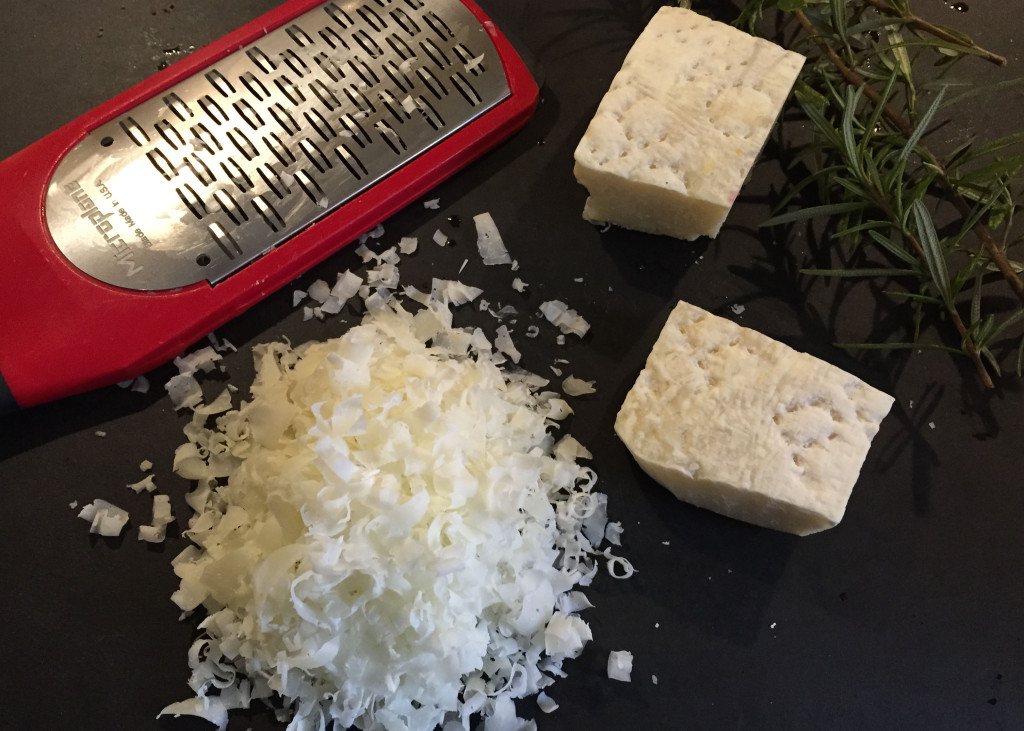 Heat oil, butter, garlic, anchovy paste, red pepper flakes, and salt on medium high heat until melted and aromatic, about 2-3 minutes.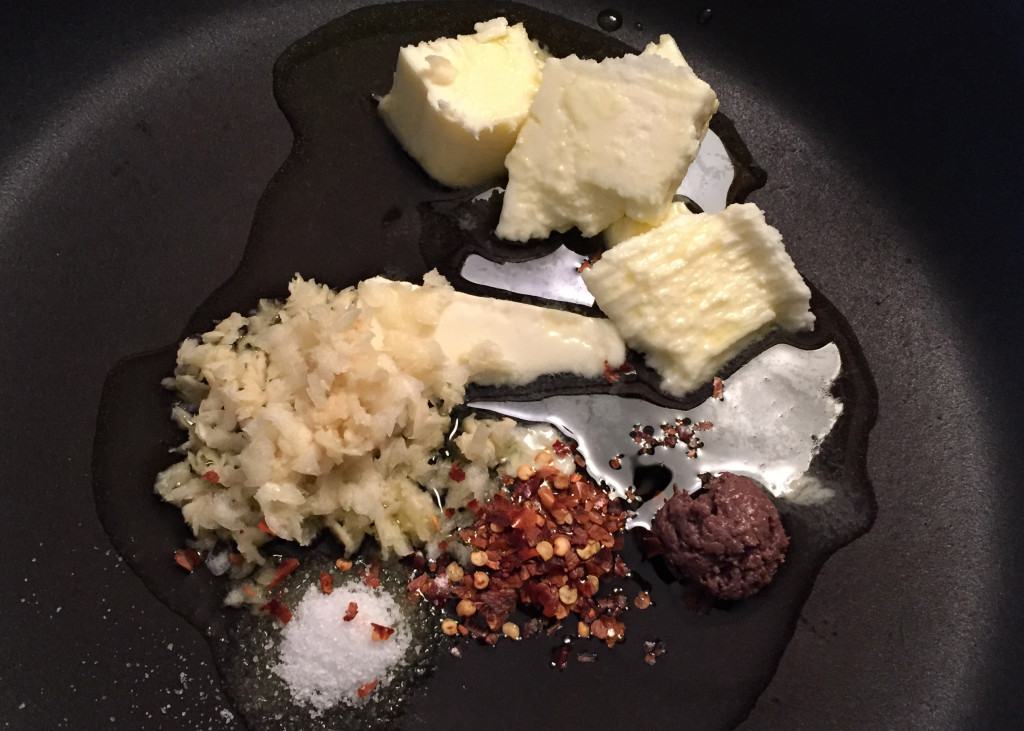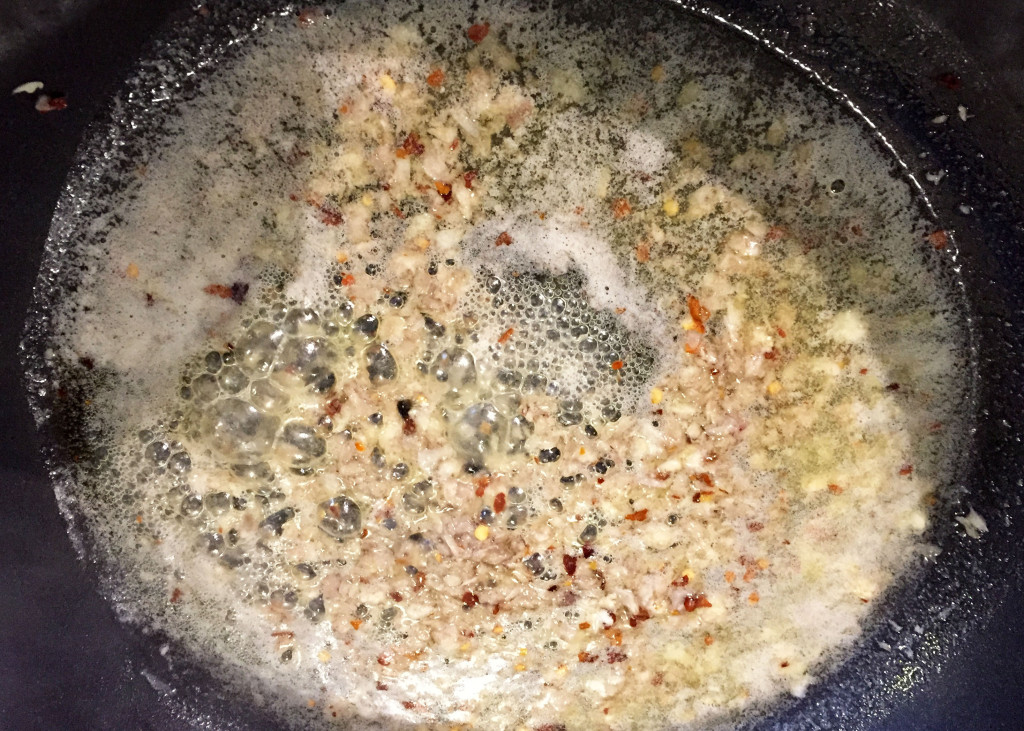 Tip in bread crumbs and stirring almost constantly, fry until a couple shades past golden, but not burnt, about 10 minutes. Remove from heat and cool.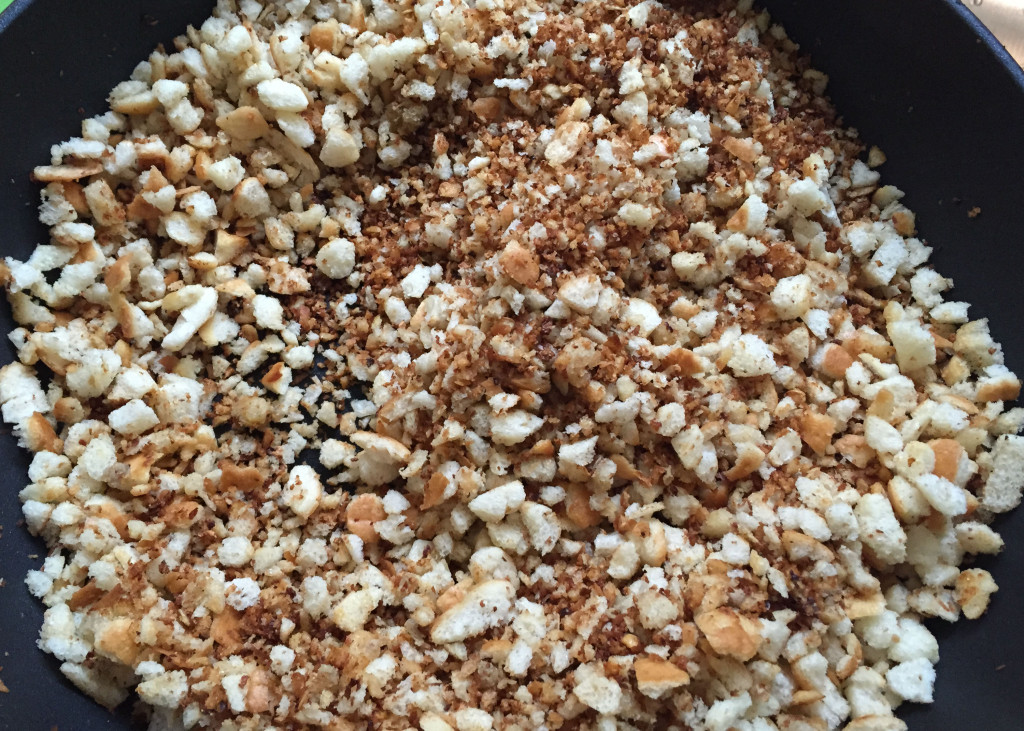 Once cool, stir in fresh grated parmesan or pecorino. Use to top pasta, salads (below), chicken stew, etc.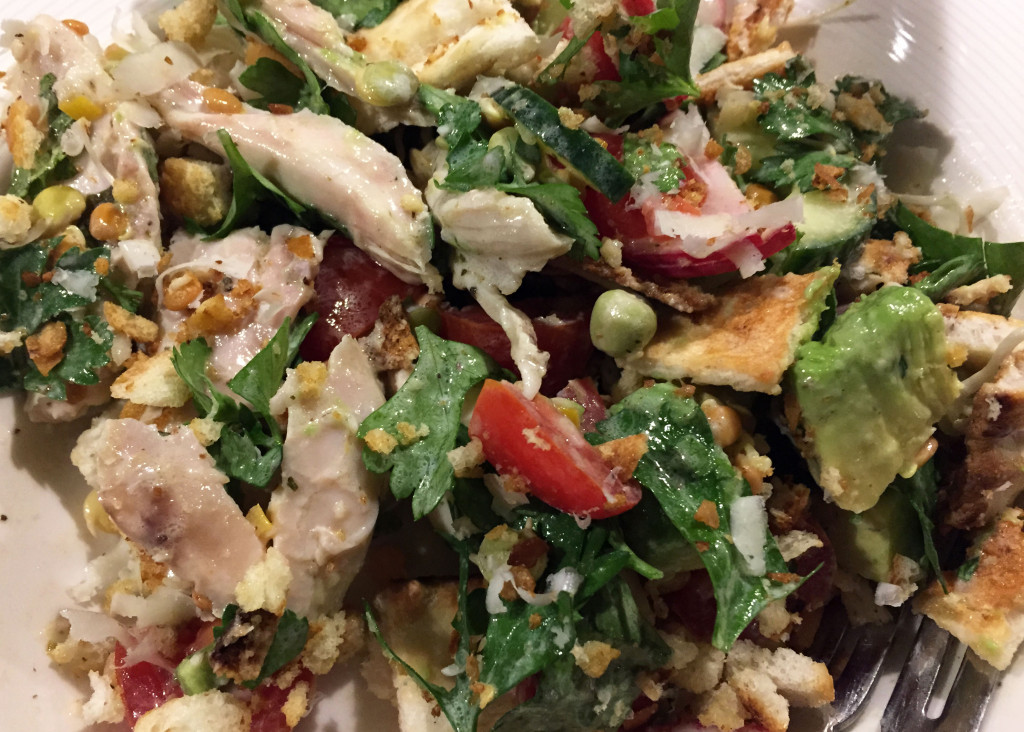 Update: Searching for something to eat for lunch today, I just added a handful of pangrattato to an egg, whipped it up, and lightly fried. Holy. :)