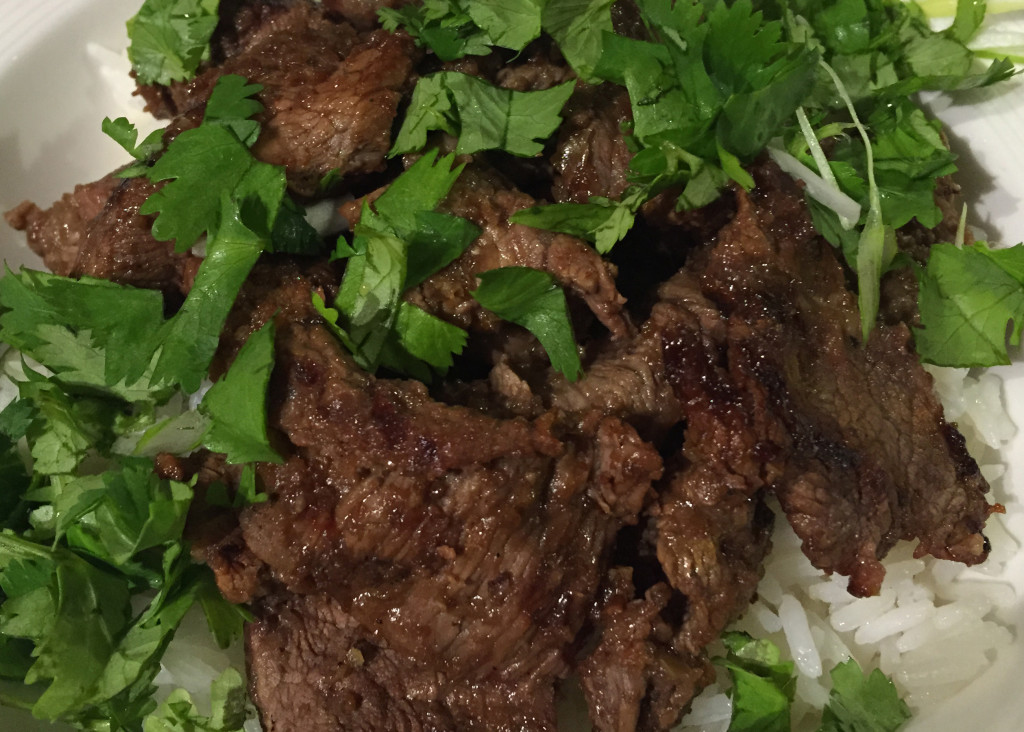 Sometimes laziness is your friend.
Yesterday I did not want to leave the house. It was rainy and windy and yucky. But I hadn't bought any groceries because we spent the entire weekend out socializing. I was pretty much stuck with what was in my pantry and freezer, and a few odd herbs. What to do… what to do. I have a ton of frozen flank steak (thanks Jay) so I knew I could make use of that, and of course rice in the pantry. I sort of started with the idea of Korean Bulgogi (Korean BBQ beef) which has pear in it, subbed in apple because I had no pear, and then sort of threw things in until the marinade tasted like what I was imagining. I don't know what to call it so I'm calling it "pseudo-Korean". I'm also calling it delicious.
And there you have it. The pure scientific process of creating a recipe… not.
One warning, though. It makes an unholy mess of your BBQ grill. Be prepared to do a bit of scraping when you're finished grilling but it's worth it. One more warning, I won't even tell you that Husband and I finished the entire 1 1/2 pounds of steak in one sitting.
Ooops.
1 flank steak (approximately 1 – 1 1/2 pounds), sliced thin against the grain
Marinade:
1/2 large apple, cored and chopped
1 shallot, chopped
2 cloves garlic, chopped
4 TBS light soy sauce (or regular)
1 TBS mirin or honteri sweet seasoning (or dry sherry or white wine with a pinch of sugar)
2 tsp toasted sesame oil
4 TBS brown sugar
1-2 TBS hoisin sauce (I used 1, but next time I will try 2)
1 TBS gochujang (or 2 tsp sambal oelek)
To finish:
handful of fresh chilantro, chopped
green onion, thinly sliced on the diagonal
Freeze steak for 1/2 hour to make it easier to work with, then slice thinly across the grain. Place slices in large bowl.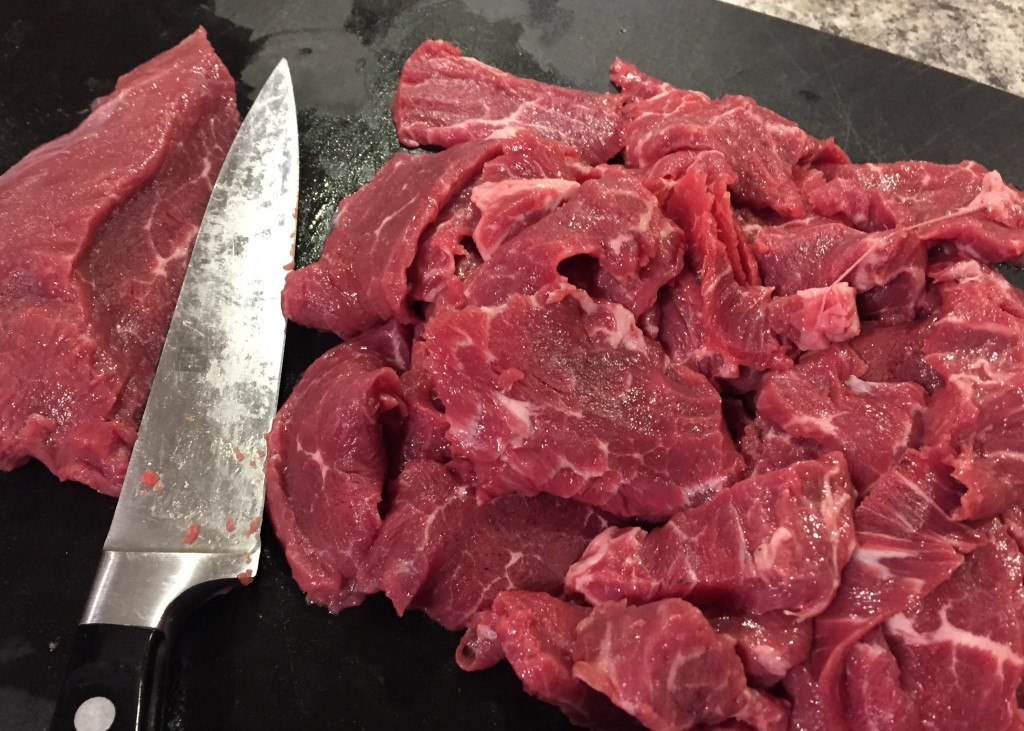 Put apple, shallot, and garlic in food processor and pulse until finely chopped. Scrape down the sides and add the rest of the marinade ingredients to the food processor. Process for a minute until you have a semi-smooth loose paste. Pour over steak and mix well. Cover and let sit in the fridge for at least 3 hours.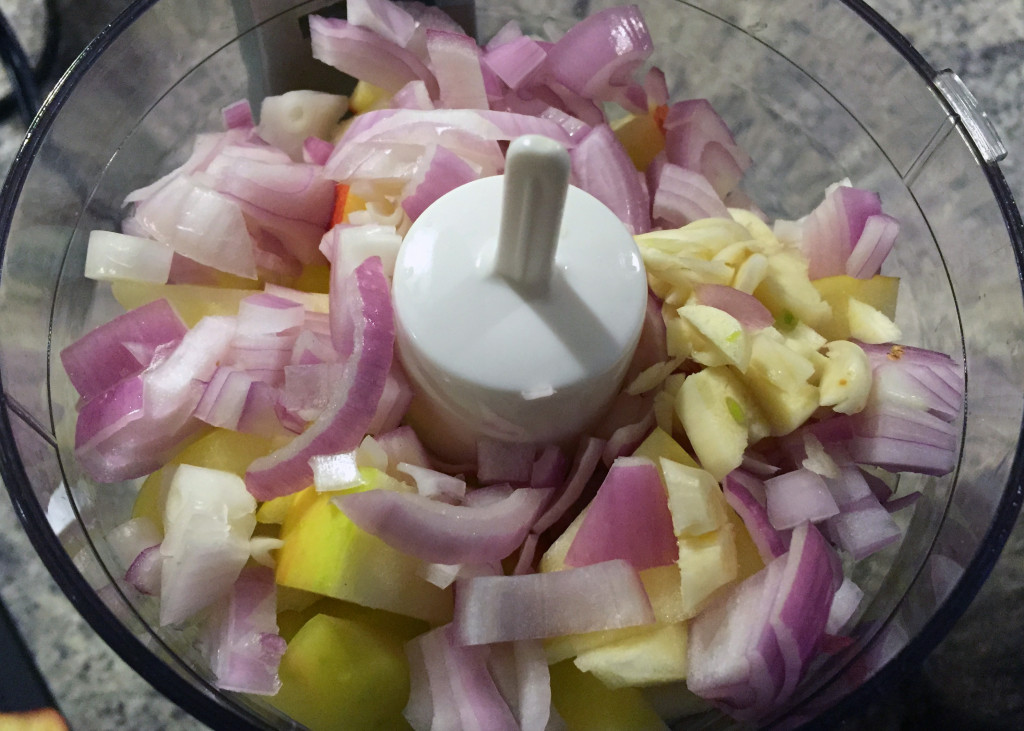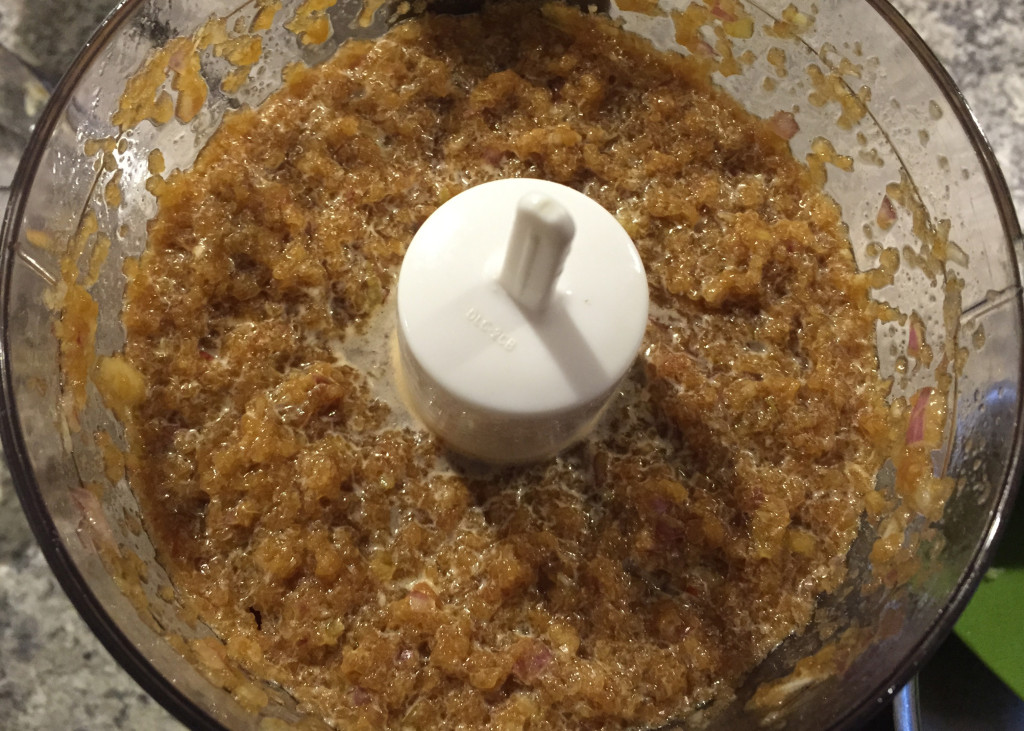 When you're ready to cook, heat your BBQ to 400F. Tip the bowl of steak onto the grill and quickly spread around in a single layer. Close lid and time for 2 minutes. Open lid and turn over the steak pieces. You should have some nice charring. Close lid and time another 2 minutes. Open lid. You'll have even more delicious smoke and charring going on. Start removing pieces that are done (it doesn't take long!) moving any thicker pieces to the warmer part of the grill. By the time you get the pieces that are finished off the grill, those strips that weren't finished should be done. If not, let them go another minute.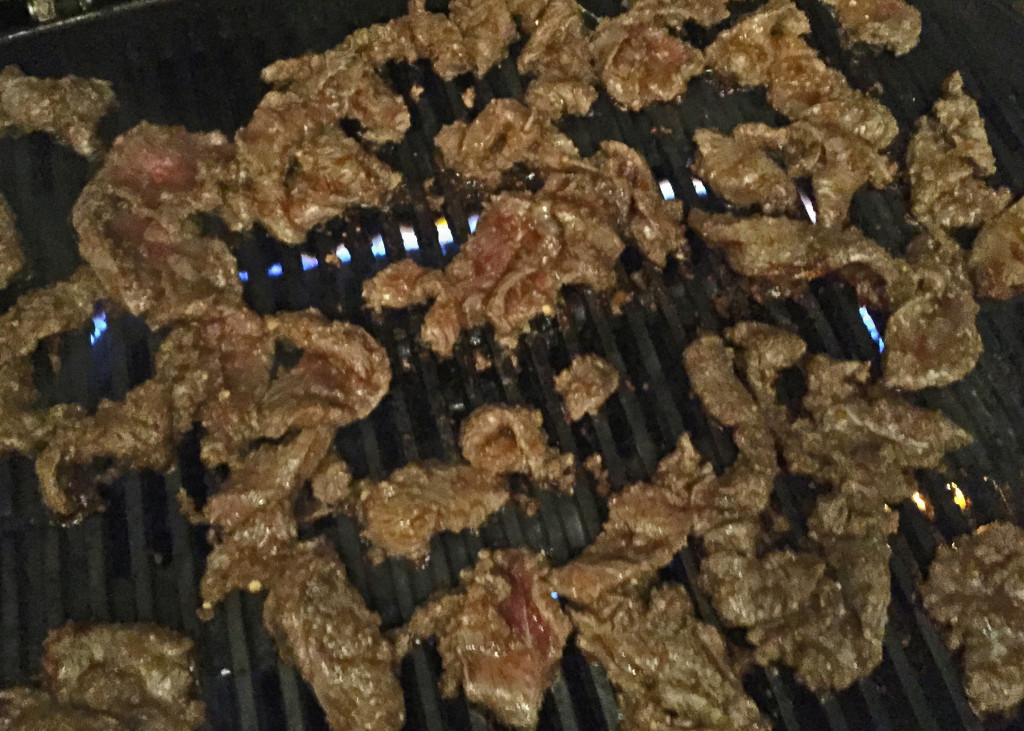 Serve over steamed Jasmine rice and top with cilantro and green onion.