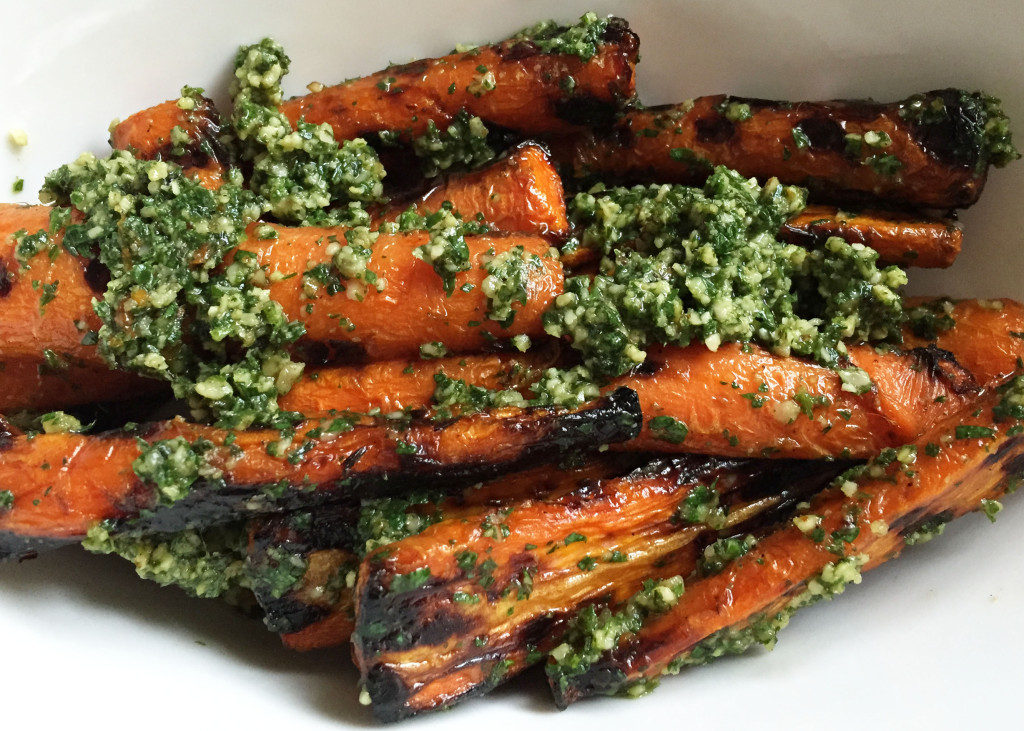 Every Saturday morning, May through September, an amazing farmers' market pops up a 3 minute walk outside my back door. When we were house-hunting just over 5 years ago, we never imagined moving to the area of the city in which we now live, but one look at the massive park (with a lake!) just outside the back gate sold us. And with each passing year we fall more and more in love with our neighbourhood, including all the wonderful festivals and special events that happen in and around our park, one of which is our farmers' market.
Right now the market is filled with fresh peas, baby carrots, spring greens, zucchini blossoms, and the first strawberries, blueberries, and cherries of the season. Soon there will be peppers, zucchini, and new potatoes, which will eventually lead us into the fall crop of crisp apples and sweet corn. But right now, it's about the first gatherings of spring and last week my eyes fell on a beautiful bunch of new carrots and I knew I had to try a recipe from Food 52 (if you love to cook and you're not following Food 52, you're missing out).
This recipe was a revelation for me. I never imagined using carrot tops to make pesto (and I am now waiting anxiously for enough radish greens in my garden to try making pesto with those, because, why not?!). I haven't changed the recipe ingredients at all, but I did grill my carrots on the BBQ rather than roasting them in the oven… it IS spring after all. As well, I did not top the carrots with burrata as per the original recipe because I didn't have it on hand, but I'm sure it would be delicious. The recipe says it serves 4-6 people, but as per usual, we polished off the entire dish. Apparently, the leftover pesto freezes very well… mine didn't last long enough to test this claim.
For the carrot top pesto:
4 cups lightly packed washed carrot tops, stems discarded, roughly chopped
a small handful basil leaves
1/2 cup walnuts, toasted
1 ounce grated Parmesan cheese
1 medium garlic clove, roughly chopped
1 teaspoon Maldon or other flaky sea salt
1/2 cup extra-virgin olive oil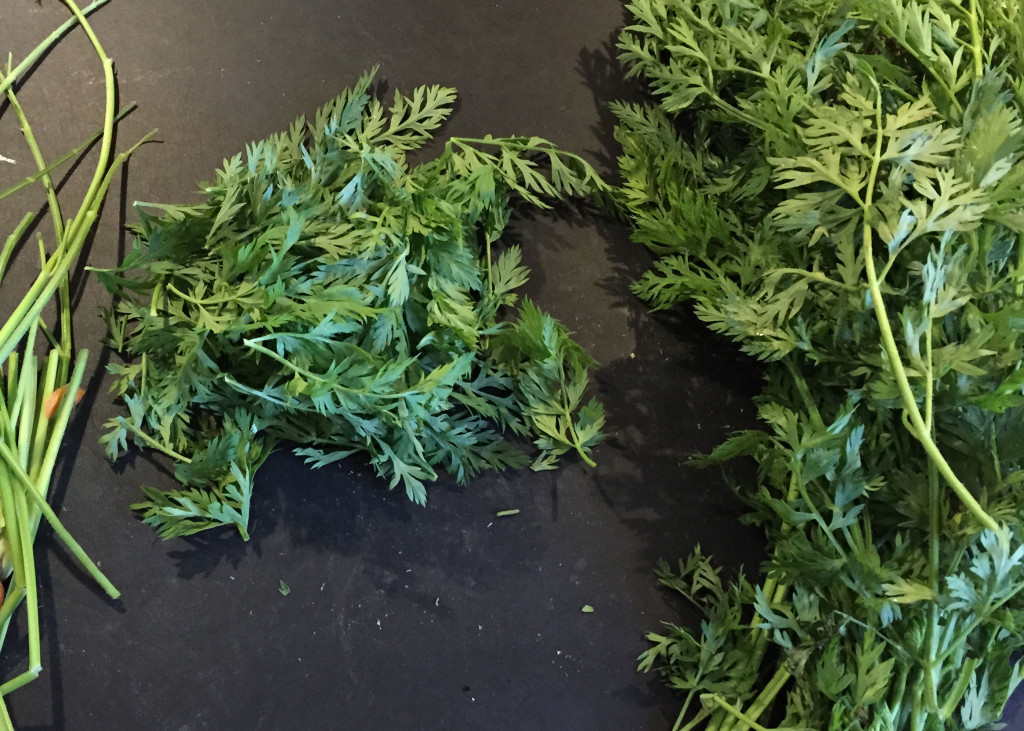 Make the pesto: Combine the carrot tops and basil in a food processor, pulse, then add the nuts, cheese, garlic, and salt. Pulse again, and then with the machine continuously running, add the oil in a thin stream. (You'll have to stop to scrape down the sides a few times.) Taste and adjust for seasoning.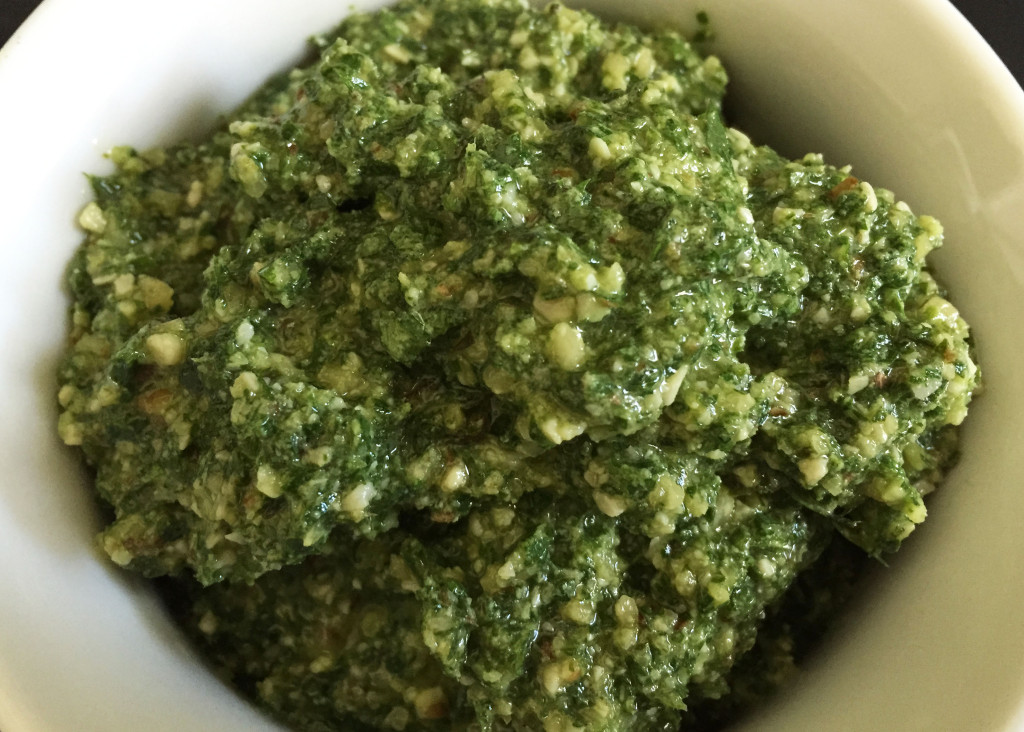 For the carrots:
20 small carrots, scrubbed and tops trimmed but stems left on (or, if your carrots are bigger as mine were, cut in half (crosswise) and then cut the wider half of the carrot in two, lengthwise)
large glug of extra-virgin olive oil, plus extra for drizzling
1 teaspoon plus a few pinches flaky salt
3 tablespoons carrot top pesto, plus more to taste
Half a lemon
Make the carrots: Turn your BBQ on to high and heat to 400°F.
Top carrots with a glug of olive oil and toss to coat. Sprinkle with 1 teaspoon of salt. Toss onto the hot BBQ and grill, turning occasionally, until the carrots are browning in spots. Turn heat down to medium and cook with the lid closed until the carrots are done to your liking. Remove and let cool slightly.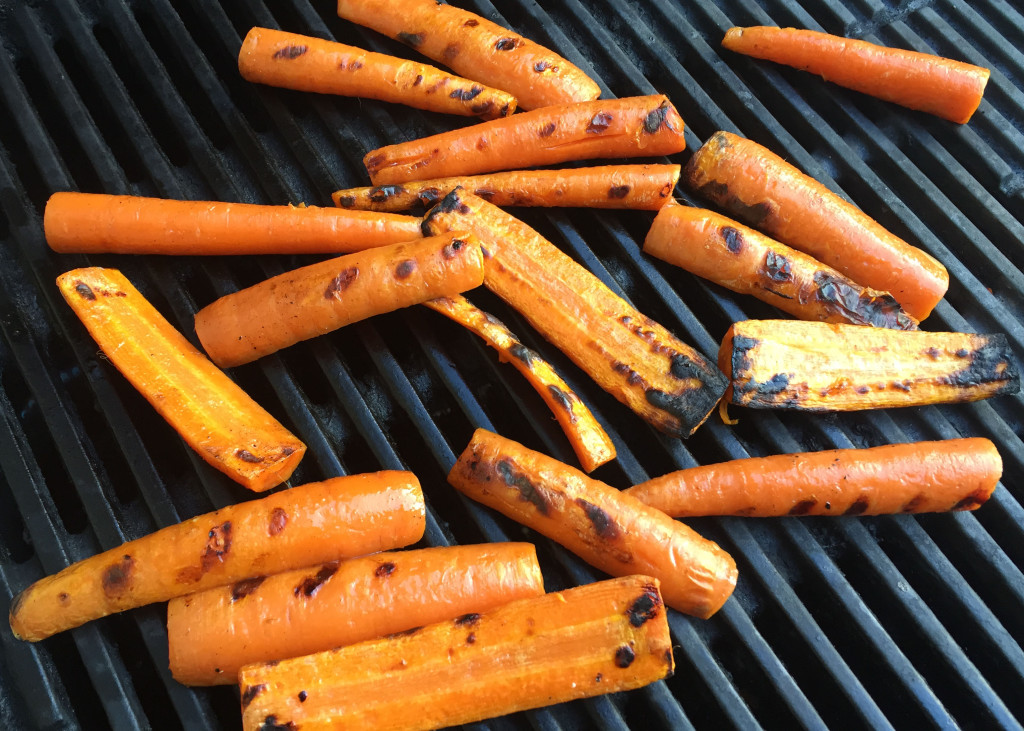 Toss the cooked carrots very gently with the pesto, using more or less based on your taste. Transfer the coated carrots to a platter (this is where you can top with the burrata, if you wish).
Dress with a squeeze of lemon, a drizzle of good fruity olive oil, and a small pinch of salt.