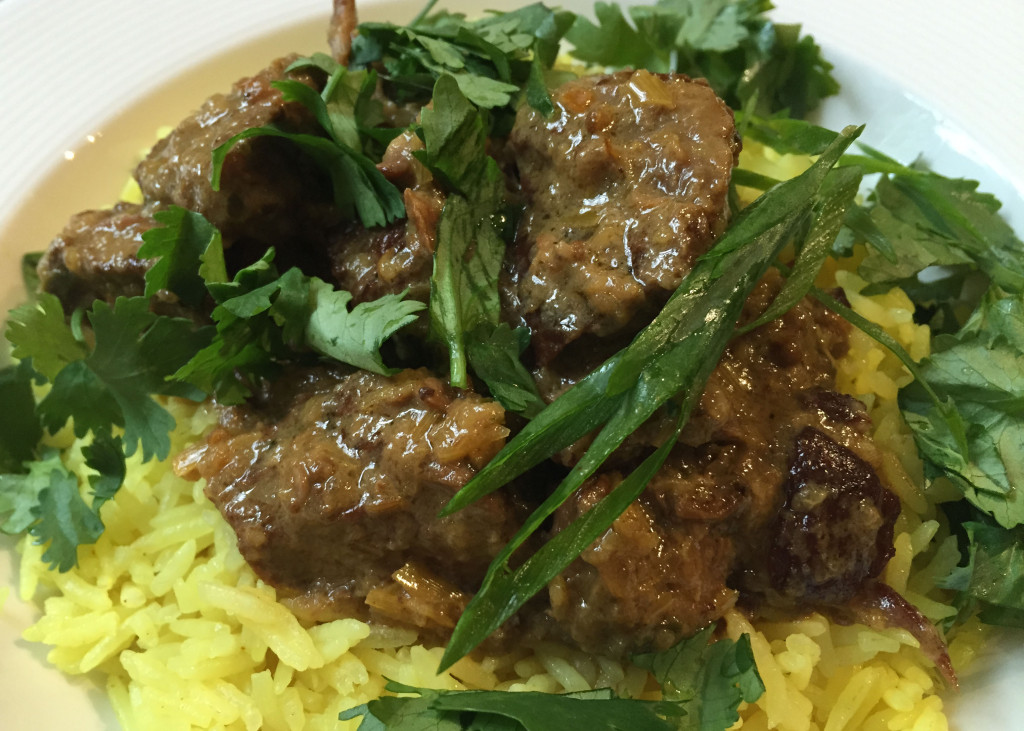 I have been DYING to try a rendang (essentially a fragrant, spicy beef stew) for a while but it's just been too darned hot to turn on the oven or stand over a burner for several hours. Then a miracle happened (really, really). A rendang recipe https://sortedfood.com/recipe/6297 appeared in my "in box" on the exact day the temperature dropped 10 degrees and it used a slow cooker to boot! No oven or hot stovetop! See???… a miracle! And guess what, the results were even better than I had hoped. I am still smarting after Husband's remark last week about "bland". Well, things were far from bland tonight, buddy! Cha-Ching!
I don't know about you, but I keep frozen lemongrass and lime leaves in my freezer (a habit from the "olden days" when these ingredients weren't so easy to find) so I had most of the ingredients on hand except fresh red chillies for which I substituted red chilli flakes, and red onion for which I substituted white. I cut back dramatically on the salt and added fish sauce for an additional umami, funky sort of flavour.
I'm calling this recipe "not authentic" because, slow cooker. For any traditional nay-sayers out there, I'm sorry you have to wait until winter for your rendang fix. That said, I DO think the inspiration recipe ends too soon. Traditional beef rendang is quite dry and for anyone who has ever used a slow cooker, you know the longer you cook, the saucier it seems to get. So after about 5 hours when the meat was falling apart tender, I removed it to a separate bowl, skimmed the fat, and cooked down the sauce on the stovetop to about half its original volume. I then adjusted the seasoning by adding a touch of brown sugar, another splash of fish sauce, and a tipple of sambal oelek for some instant heat. Easy peasy and Husband loved it. The original recipe says it serves 4… not in our house. I know this recipe will be going into my regular rotation.
Paste:
2 red onions
1-2 TBS fresh ginger, minced
4 cloves of garlic
2 red chillies (or 1 tsp hot red chilli flakes)
2 sticks of lemongrass (cut into 1/2 inch pieces)
6 kaffir lime leaves
1 tbsp cumin seeds
1 tbsp coriander seeds
1 tbsp palm (or brown) sugar
1 tsp salt
1 tsp ground turmeric
Curry:
a glug of vegetable oil
2 – 2 1/2 pounds stewing beef (shin, shank, chuck or shortrib) cubed
1 can (400 ml) full fat coconut milk
1 TBS fish sauce
1 cinnamon stick
To finish:
2 TBS tamarind paste
Additional adjustments I made once sauce was reduced (taste sauce and adjust to your liking):
~1 tsp brown sugar
~1 tsp fish sauce
~1/2-1 tsp sambal oelek
Serving:
handful of cilantro, leaves picked and chopped
2 spring onions, thinly sliced on the diagonal
lime wedges
Jasmine or Basmati Rice (I added a pinch of turmeric, a few cardamom pods, and a star anise while cooking)
Cut the beef into bite-sized pieces, heat vegetable oil in a pan and sear in batches until the outside of the beef is a lovely dark brown. Transfer the beef to a slow cooker as it's done. Do not wipe the pan clean. You will be pulling up all that beautiful caramelized flavour in the next step.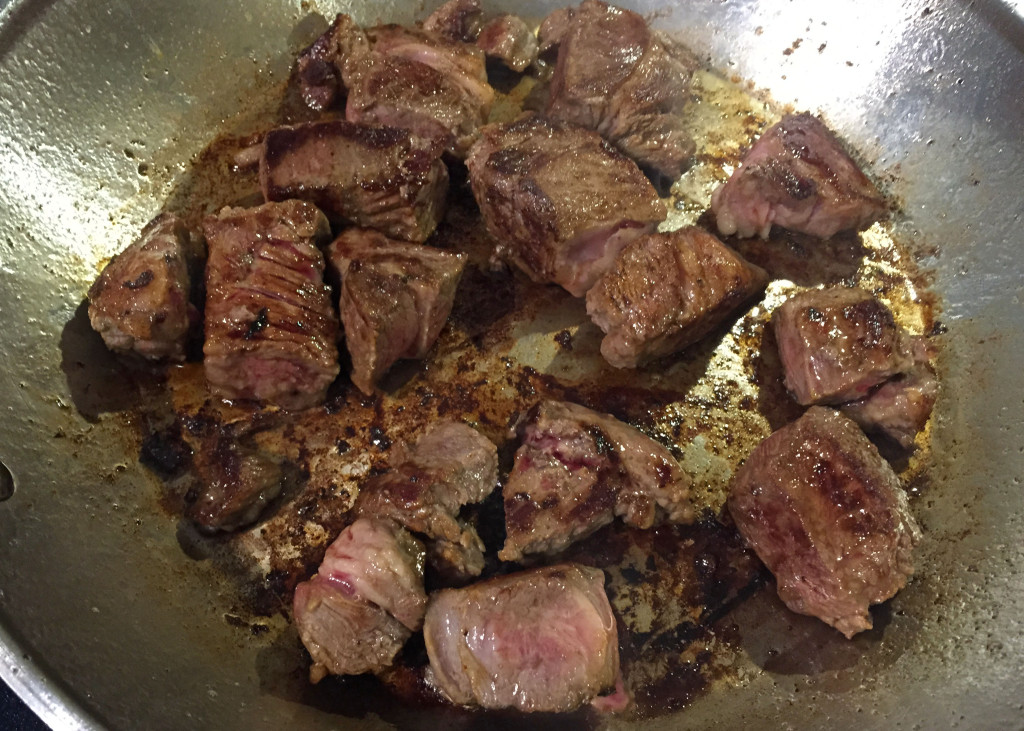 Peel and roughly chop the onion, garlic, ginger, lemongrass and chillies (or chilli flakes). Throw them all into the food processor with the kaffir lime leaves, spices and palm or brown sugar. Blitz to a paste. Add another glug of oil to the pan you used to brown the beef and add spice paste, frying for 2-3 minutes. Add the coconut milk, fish sauce and cinnamon stick and gently scrape up all the goodness at the bottom of the pan.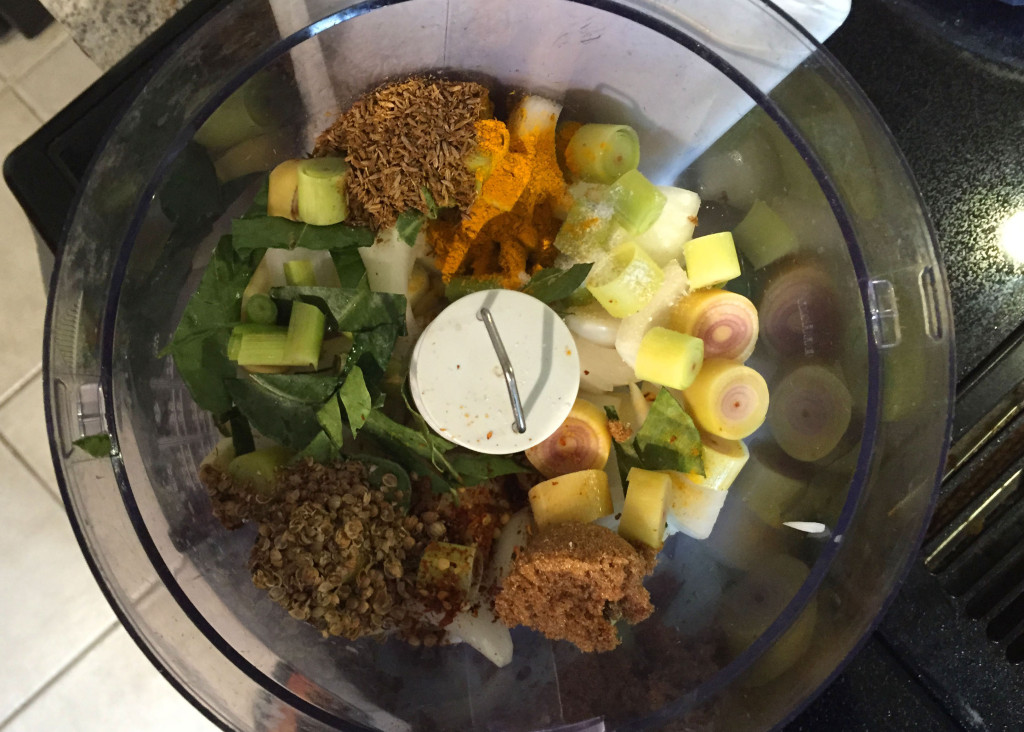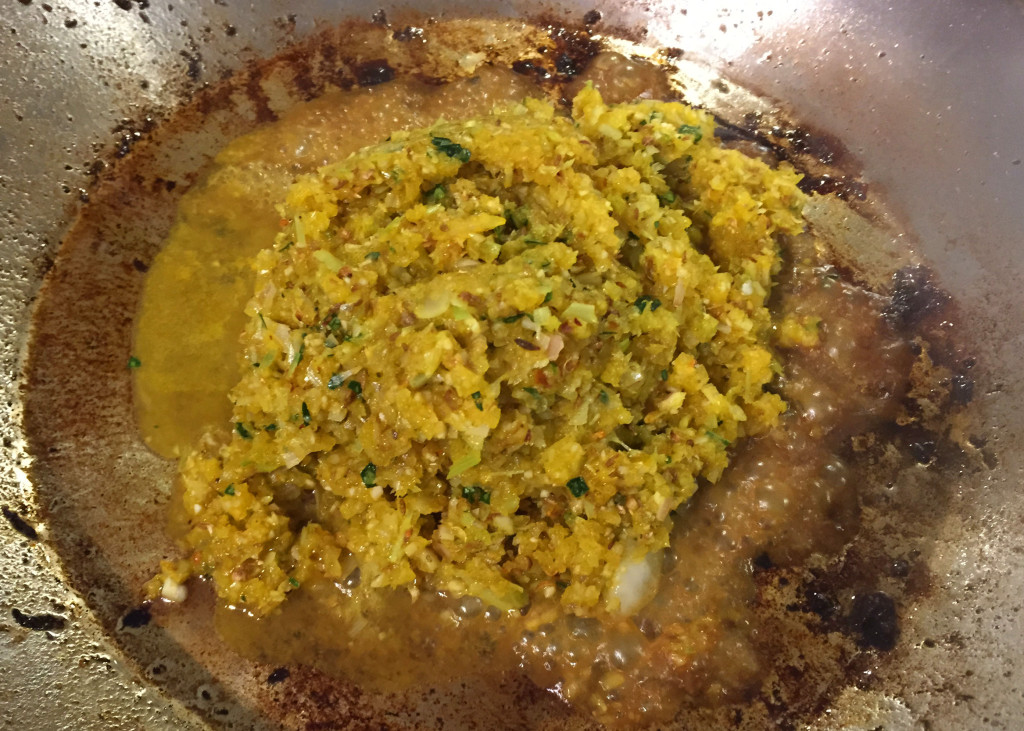 Add the paste/coconut milk mixture into the slow-cooker with the beef and cook on a low heat for 5-6 hours until the meat is really tender.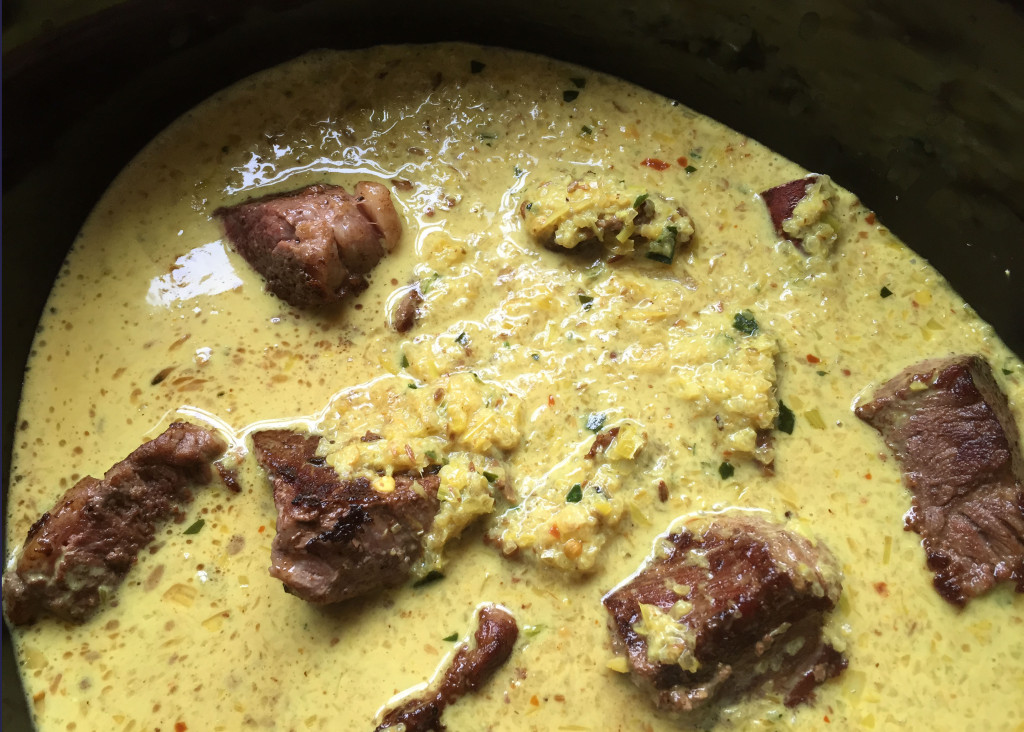 Remove the beef to a separate bowl and pour the remaining sauce from the slow cooker into a sauce pan on your stovetop (skimming the fat if you wish). I had about 4 cups of sauce. Add the tamarind paste, bring to a slow boil and reduce to approximately 2 cups of sauce, ensure you are stirring every few minutes so the bottom doesn't burn. Taste and re-season if necessary. Add the cooked beef back into the sauce and heat through. Serve with aromatic rice (I used basmati and added a pinch of turmeric, a few cardamom pods, and a star anise). Garnish with chopped cilantro, finely sliced green onion, and a wedge of lime.