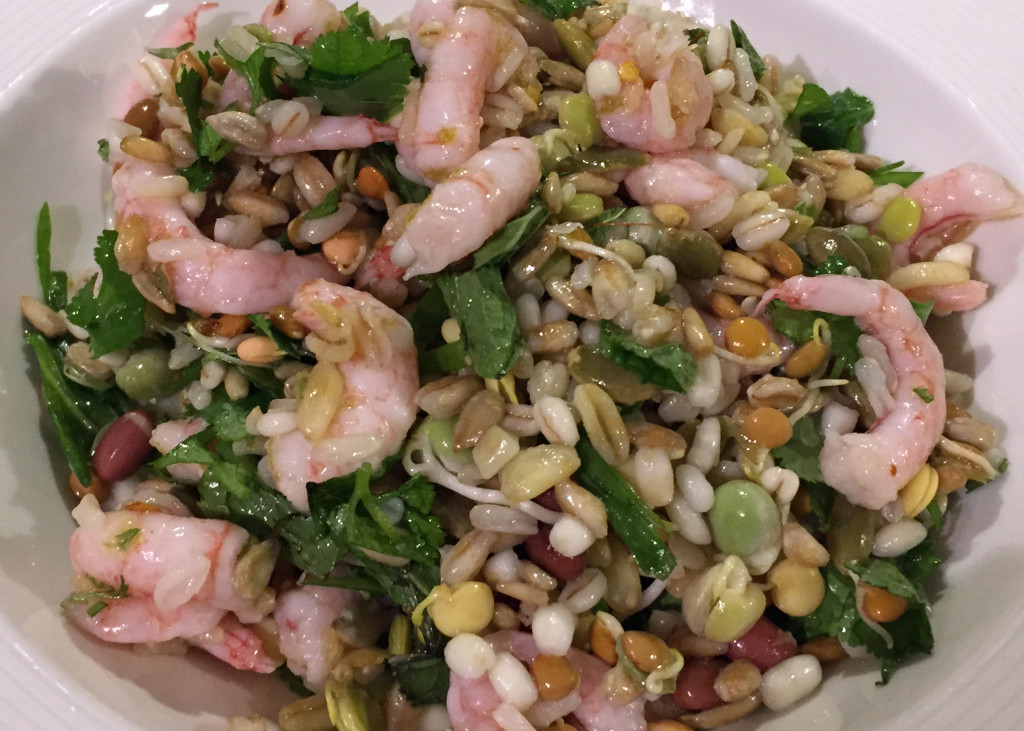 Husband and I had a great time in Seattle last weekend. A belated birthday dinner for me at an amazing restaurant and some shopping. The deals aren't so great for Canadians anymore with our slumping dollar but the selection is still so much better than I can seem to find here. When the airlines started charging for checked luggage, I bought myself a new (very small) piece of carry-on luggage. I am not sure how I am going to travel in Europe this summer with about 6 square inches of clothing but that is a hurdle I have yet to cross. My most recent hurdle was finding the perfect "personal item" to go with my new (very small) carry-on luggage. It needed to be big enough to fit my purse, book, iPad, airplane snacks, plus any items that don't fit into my regular (very small) carry-on luggage (for me, this usually means a couple more pair of shoes), while still maintaining the size parameters of a "personal Item".  It also needed to be expandable in case I bring anything back from my travels that don't fit into my (very small) carry-on luggage. It's a tall order but I finally found the perfect bag in Seattle.
Have I mentioned that my new carry-on luggage is very small?
Anyway, so the test run is my hot weather vacation with my family next week. Which brings us to this recipe. I still have a few pounds to lose and I've hit a plateau that I can't seem to push past, even with running and/or doing intervals on the bike 5 times a week! It's very frustrating so I'm even more focused on eating healthy. The other night I was craving some zing-pow flavour so I came up with this. It turned out to be a very filling salad and Husband loved it. For the grain, I used a 5-grain blend of spelt, barley, rice, kamut, and wheat from my local grocery store but you can use any grain you like. Farro, freekah, wheat berries, wild rice… any of those would work.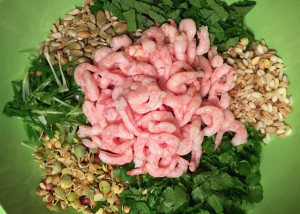 Salad:
1 1/2 cups uncooked of grain of your choice, cooked according to directions (this should give you 2-3 finished cups)
1 cup sprouted legumes or bean sprouts
1/3rd cup pumpkin seeds, toasted
1/3rd cup sunflower seeds, toasted
1 cup mint leaves, roughly chopped
1 cup cilantro leaves, roughly chopped
2 green onion, finely sliced on the diagonal
1/2 pound baby shrimp
black pepper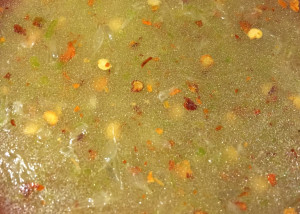 Dressing:
Zest and juice from 1 lime
1 TBS fish sauce
1 TBS vegetable oil (I used canola)
1 clove garlic, minced
1 TBS honey
1/4 tsp chili flakes
1 tsp fresh ginger, grated or minced
Put all salad ingredients together in a large bowl. Whisk dressing ingredients together and pour over salad. Toss and serve.