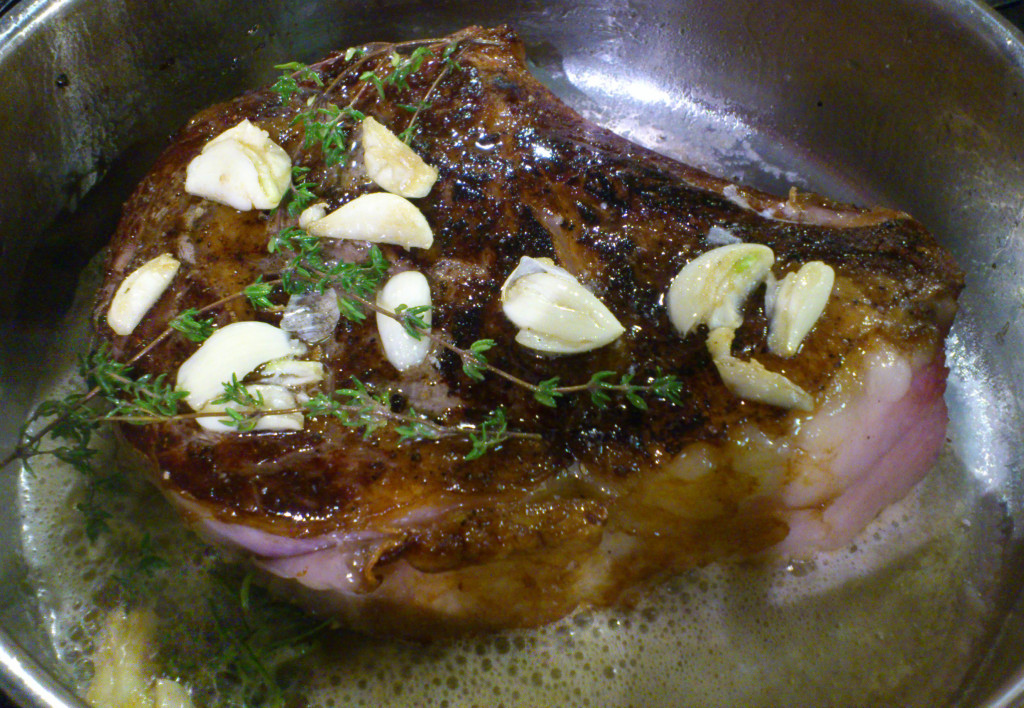 I was going to post about the most delicious chicken pot pies I have ever tasted.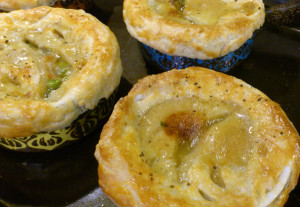 See, don't those look good?!?!
But I have spent much of this morning looking for my recipe notes and cannot find them! I know I used chicken thighs (of course) and an amazing pastry that had sour cream in it… sigh.
So maybe I should post about the Christmas Eve prime rib roast with a mustard herb butter that Husband said was the best he'd ever tasted?! Do you think I can find a single picture of that meal? Nope.
So, third time's a charm? You bet it is, because I want to tell you about a crazy decadent butter-basted prime rib "steak" I have made no fewer than 3 times in the past couple months (don't judge). Based on a recipe for rib eye steaks, I adapted it slightly for a single bone prime rib, seared on the stovetop, basted with butter and herbs, then finished in the oven. This is not one for the calorie-counters. Just treat yourself and move on. :)
Adapted from Food & Wine magazine. http://www.foodandwine.com/recipes/butter-basted-rib-eye-steaks
1 (approximately 3 pound) single bone prime rib "steak"
kosher or flake sea salt and freshly ground black pepper
generous glug of canola oil
4 TBS butter
4 sprigs fresh thyme
4 garlic cloves, smashed
1 sprig fresh rosemary
Season the prime rib all over with salt and freshly ground pepper. Let the meat stand at room temperature for 30 minutes.
Preheat oven to 300F.
In a large frying pan, heat the oil until shimmering. Add the prime rib "steak" and cook over high heat until a nice dark brown crust develops on the bottom, about 5 minutes. Turn the steak and add the butter, thyme, garlic and rosemary to the pan. Depending on how hot your stovetop burner is (mine is very hot!), you may want to decrease the heat to medium high and continue to cook, basting the steak with the melted butter, garlic and herbs, until the bottom is nicely caramelized, 5 to 7 minutes longer. Transfer frying pan to the oven and roast until interior temperature reaches 130-135F for medium rare (use a meat thermometer!). Remove steak to cutting board and let rest for at least 10 minutes. Add any drippings from the steak back in to the frying pan. Cut the meat off the bone, then slice across the grain. Serve, drizzled with drippings from the pan.